The Legend's Nite, according to the organisers – Cloud 9 – comes up on August 27at Oriental Hotel, Lekki, Lagos.
The event, as announced in a press conference two weeks ago at Sheraton Hotel, Ikeja, will feature African Legends such as Salif Keita from Mali, Sir Victor Uwaifo, Chief Commander Ebenezer Obey, Yvonne Chaka Chaka from South Africa, Onyeka Onwenu, Queen Salawa Abeni, Bright Chimezie, K1 and Sir Shina Peters
With the exemption of KSA whose schedules were a little tight to fit into the concert, the list parades the best of Africa's music legends in one big performance. KSA is listed for an award like others who are performing.
Of this list, two great artistes share professional similarities in their struggles and determinations to the top; K1 and Sir Shina Peters, and these similarities are actually what made them legends today. I have pointed them out as 'Intruders' in several lectures, particularly on the platforms of the Nigerian Breweries Academy. And when I called Sir Shina Peters 'the intruder' during a chat at the Cloud 9 press conference, he challenged me that: "My brother, you must write on it".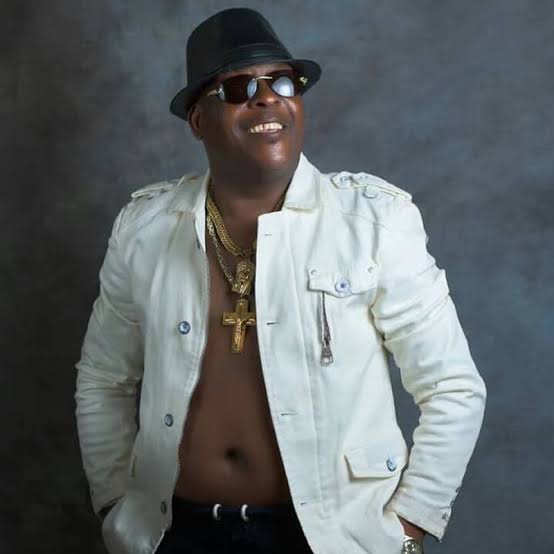 First, Shina Peters. Here is a guy whose musical experience spans 50 years of his 62 years. He actually worked for Chief Ebenezer Obey before joining the late Prince Adekunle's band as a guitarist as a little boy of 14. He was being promoted in the entertainment scene then as Prince Adekunle's "son". He later formed a band with Segun Adewale and ruled the scene with hits of works in the mid-70s. He was widely known as a good guitarist.
But Shina wanted a "disruption" of the status quo. To him, he and Segun Adewale were still playing a genre along the styles of King Sunny Ade and Chief Ebenezer, with just a little difference. He wanted a complete departure and a name for himself.
Naturally, this led to years of sojourn into musical oblivion. He was determined, however, to come out of the shadow with a gold. And he did with his creation of Afro-Juju music style. He did shake the Nigerian music scene with Afro-Juju music.
Shina Peters told me at the press conference: "People didn't realize that I deliberately dropped the guitar to encourage the young ones. You know me to be a good guitarist, but the lead guitar was a challenge to up-coming ones. Yet, it could be avoided since you have four other guitars on stage, and you will be free to dance without it. Dancing will add more value to your entertainment. This is the vogue today".
Today, Shina Peters stamped his feet on the sands of history as the creator of the third brand of Yoruba traditional juju music after the unstoppable leaders, King Sunny Ade and Commander Obey.
As pointed out earlier, K1, the undisputable King of Fuji music, shares similarities with the Afro-Juju music founder. K1, who started as Wasiu Anifowose Barrister, actually studied both his boss, the late legendary Sikiru Ayinde Barrister, and Alhaji Kollynton Ayinla. He was convinced that the two created good brands of fuji music for themselves, and every others were just following them. In other words, there existed a gap for a new creation. And the only artiste who could create another brand will definitely fill the gap.
K1 filled this gap when he stormed the scene with his "Talazo System", a complete new brand of fuji music in 1984. He went further, very rapidly, to stamp this fast-tempo brand of fuji music with heavy drums. Few years after his first outing, Talazo System was already a challenge, and the third brand of fuji music. Wasiu, ultimately, became the fuji music king.
One striking factor among the two is the determination to create for themselves a unique identity of their own. And according to Lekan Olarinde, the CEO of Cloud 9, organisers of the African Legends Programme: "This is actually what qualified them to be legends in the first place, in addition to their consistency and relevance. Both of them are planning quite a lot of surprises for the continental event", he revealed.