Some months back, when young Prophet G.F Adetuberu calmly announced to members of his ministry his intentions to establish The Vine Television, reactions were actually high but many hardly saw his move beyond the ordinary. Many reactions narrowed the move to the fact that it was probably time for the Ministry to have its own televangelism medium like others.
Curiously, however, the Broadcasters International Magazine has been observing G.F. Adetuberu's   mode of worship, having been attracted to his captivating musical praise worship. The prophet, apart from being a good guitarist, carefully arranges an assembly of professional instrumentalists and singers as a formidable band. And he takes good advantage of this to specialize in soul-touching praise worship for hours during his ministry's Sunday services
It is one "out of this world" praise worship that, usually and evidently captures the souls, something beyond the ordinary.
A more curious observation further reveals Senior Prophet Gbemiga Adetuberu as also out of the ordinary. In a brief chat, he reveals: "I actually started at the age of seven, like a vision, but my call was confirmed at the age of eight by some prophets who came to Nigeria from Ghana"
"They called me "the young prophet", stressing the message that my mission on earth is to serve God"
"At such a tender age, I got invited to many opportunities to minister in Ghana, London, Scotland and other places. Through this, the news about the young prophet spread like wildfire"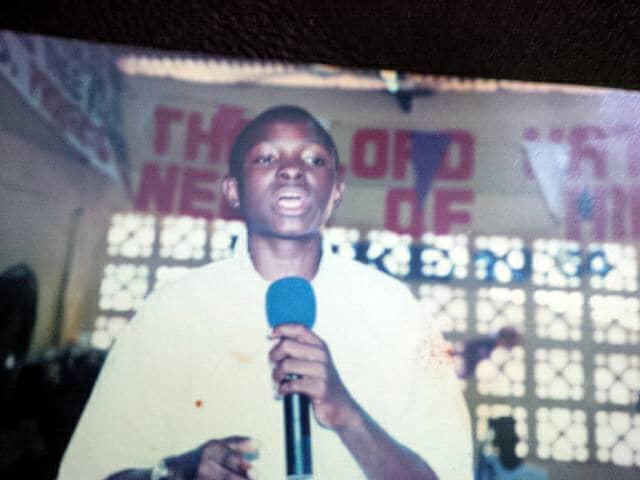 "But the devil struck. I left God for a while at the age of 20 and was into all sorts of things, including drugs. I even contested for 'Mr. Nigeria'. However, I was extremely lucky to retrace my steps back to Jesus at the age of 25"
"Although people were still calling me prophet while I was in the world, but life outside Jesus was full of ups and downs. It was empty".
"There is a big lesson in it, however. God made me to realize that He loves someone out there and that the saving Grace of God is forgiveness of sins"
"That is how I was able to retrace my step and started this ministry with eight people", said G.F. Adetuberu who now has thousands of followers all over the globe.
The prophet reveals that just like his journey in life, The Vine TV is not going to follow the path of others, but stressed that it is essentially for evangelism.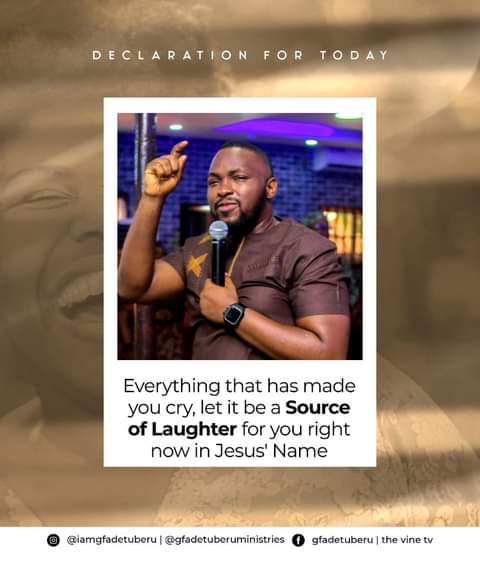 "The "word" tells us to go into the world, and we cannot do this without a network. The reason for the mission is to reach the world because I am called to the world and generations. Evangelism is not only for people around you"
"Now we are connected to the world. We get calls and preach to people outside the country. I must stress that our vision is not money. We heal and deliver people but we don't take money. This is strange to many people. God, however, uses kind-hearted people to bless us. For instance, our new hall in Lagos was given to us freely", he said
The healings, deliverances and preachings of Prophet Adetuberu raise some curiosity too as they resemble the style of the late T.B. Joshua.
"Yes, many people take me up on this, but the fact is that I never met him till his death. Many even say I am his son or brother but I was born into this mission by parents who are servants of God. My father is a great apostle and my mother runs a ministry"
"Initially, my perception of the late T.B. Joshua was a two-fenced issue. While growing up, I only stumbled on his programme once, and I did not really believe him, but later, as a man of God, I took a neutral position. Many of my friends and classmates all over the world attest to my call from youth" said Adetuberu whose Faith and Miracle Ministry has its headquarters in Ibadan.