Sienne  AllWell – Brown
Sienne Allwell – Brown was a television Presenter with NTA. Her career started with her debut on Radio in 1973 at NBC Ikoyi, Lagos before she ventured into television.
A Fashionista because of her very beautiful outfits on TV then.
Sienne attended Aba township school, Aba in Abia State and ACM Girls' school Elelenwa, Rivers State. For her "A" Levels, she attended Kulbum Polythenic London in 1979. She also bagged her LLB (HONS) Law at the Middlesex, University of London in 1984, Nigerian Law School, Lagos B.L 1985 at Solicitor and Advocate of the Supreme Court of Nigeria. For three years Sienne was newscaster reporter with the Nigerian Television Authority 1976-1979 where she was also, newscaster reporter editor news producer controller from 1985- 1994. (Another nine years). She was the General Manager/Chief Executive for the Rivers state Television from 1994-1996 A principal partner at the Allwell–Brown and Co(Solicitor ) from 1996-2000 (4 years).
There is no gain saying the fact that Sienne Allwell –Brown led the pack of glamorous newscasters on the NTA Network then she had an impeccable dress sense and Aura. She distinguished herself as a great professional thus stealing the heart of viewers with her clear diction and personal style. After so many years of doing what she knows best, Sienne, finally bid goodbye to the camera and the neon lights.
Sienne Allwelll- Brown has many honors and awards to her credit including AMAOPUO RUBO Grand Bonny kingdom in 2006, a title conferred to select few females every few decades for serving the country and Bonny Kingdom creditably.
She was awarded certificate of commendation, Newscaster of the year Category, Nigeria Media Merit Award . Also for three consecutive years, Sienne was voted Best Nigerian Newscaster by "Lagos Life". A Guardian Newspaper Publication – 1986 – 1988.
Sienne Allwell –Brown is also a member of many professional organizations both local and international: Association of Business Communications (IABC), Nigerian Bar Association (NBA), Nigeria Institute of Public Relations (NIPR), International Public Relations Association UK and many more.
Ronke Ayuba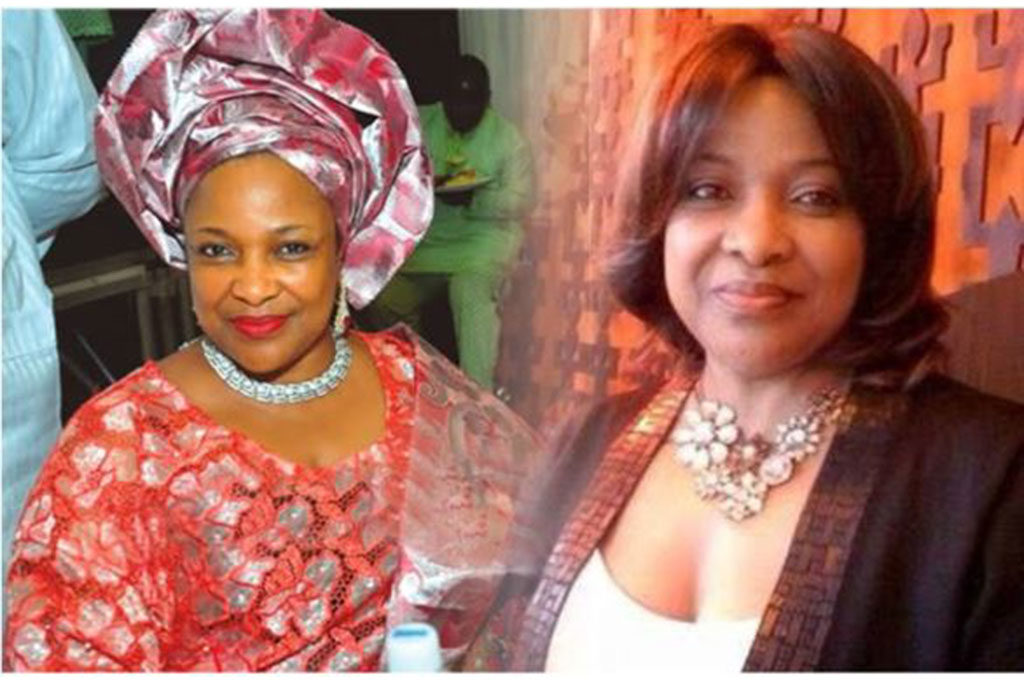 A time there was when the Nigerian Television Authority was the darling of millions of Nigerians. Those years the NTA Newscasters were the most popular stars in the Nigerian Galaxy. NTA was the station and one of the most seductive newscasters then was the legendary RONKE DARLEY later to become RONKE AYUBA
Ronke Ayuba started her broadcasting career in 1972 at the NBC (Nigeria Broadcasting Corporation), Ibadan, Oyo State as a freelance Presenter of a Radio Programme and also at the WNTV/WNBS after which she was employed as an Announcer and Presenter in March 1973
In 1981 she was transferred to NTA Lagos as a newscaster and she exploded into stardom in 1985. She later abandoned the broadcasting job for business.
For a good part of the early 1980s Ronke Ayuba dazzled most Nigerians to such an extent that when she left her job in NTA as the Primetime Newscaster, Many Nigerians were not only sad but also shocked.
The goddess of the Nigerian tube went to establish a clothes designer outfit.
Many people were also surprised at her fashion statements on Television. She also became a restaurateur at the Tafawa Balewa complex in Lagos.
Ronke , the Sassy beauty who affirmed she really missed her fans and professional colleagues also said she was glad to be away from it all as she already had enough of T.V presentation. Ronke Ayuba was so charming on Television that many regarded her then as the unofficial "Miss Nigeria".
She maintained an active post television life, especially with her marriage to one of the most powerful men in Nigeria then, General Tanko Ayuba. She was later appointed a member of the Negotiation and Conflict Management Group (NCMG).
She became the first Lady in Kaduna State as her husband was appointed Governor of the State.
It is on record that the famous Trio and girls of NTA Ruth Benamaisa – Opia, Kehinde Young Harry, Sienne Allwell – Brown were contemporaries of Ronke Ayuba.
JONES OKPOHO USEN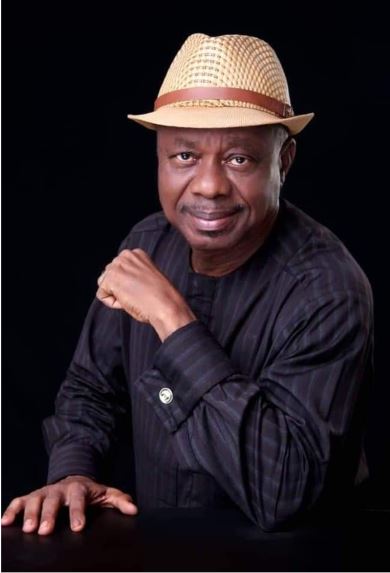 If one is to stir up a juicy debate on who and who falls within that category of longest serving and most successful broadcaster, the name that will readily come to our mind of minds is Jones Okpoho Usen popularly called Citizen Usen.
Jones Usen, a native of Akwa Ibom was born in Lagos on April 4, 1950.
The young Jones (now 70 years old), then joined the old Nigerian Broadcasting Corporation in 1974 from college.
On radio, Jones was hot with debates and has been known for interviewing high profiled personalities in almost all the sectors of live. He has won several awards for his dexterity as a professional Broadcaster and these include "Announcer of the Year" by the NBC (Nigerian Broadcasting Commission), Broadcaster of the year by the Nigerian Media Merit Award (NMMA).
In broadcasting, Jones Usen is a rolling stone with a difference because he really gathered and is gathering mosses.
He has traversed the electronic media of radio and television for the better part of the last forty years. He was at different times Programmes Director, Head of Programmes and Production Manager. Jones Usen is currently with the Continental Broadcasting Services (Radio Continental, Lagos), where he has become a source of inspiration to colleagues and other professionals.
Jones Usen is married with children and grand children.
MALLAM NASIR DANLADI BAKO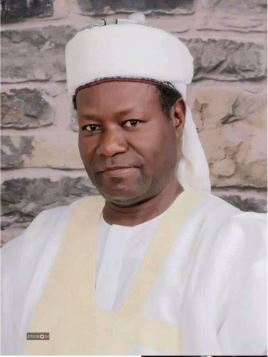 Mallam Danladi Bako was born on September 1, 1957. An astitute and eminent broadcaster cum Public Administrator, he attended Ahmadu Bello University, Zaria and the University of Lagos, Akoka, Lagos.
He worked at Rema Radio, Sokoto from 1973 and the Nigerian Television Authority (NTA) Lagos.
He was a former Anchor "Morning Ride" in 1988 and also former presenter "Master sports".
He later became Head of the Maiduguri Zone of the National Broadcasting Commission before he was appointed the Personal Assistant to the Minister of Sports.
Danladi Bako later became the secretary, Media sub-committee local organizing committee.
He was Director General of the National Broadcasting Commission between 1999 – 2002.
He later became the head media sub-committee, 2014 Commonwealth Games Bidding Committee.
Along the line in 2007, he dabbled into politics and was made chairman, media and publicity, North-West PDP and also chairman Presidential campaign committee in 2015. However, Bako became the chairman media and publicity, 2015 Sokoto State Governorship campaign. He was appointed commissioner in charge of information in Sokoto State between 2012 – 2015.
Danladi Bako the Black Belt Taekwondist, is now the KOGUNAN SAKWATTO.
He garnered several awards as a professional which included Best producer/presenter award of the NTA Sokoto and also Best overall staff award in 1980.
Board Member Cross River Basin Development Authority 2004 – 2008.
Governing Council Member Abubakar Tafawa Balewa University Bauchi 2009 – 2013.
Mallam Danladi Bako has been rightly described as larger than life. A man of extra ordinary achievements, A serious minded Administrator, Broadcaster Extraordinaire, a meticulous teacher and a maverick. A living legend of sort.