Julie Coker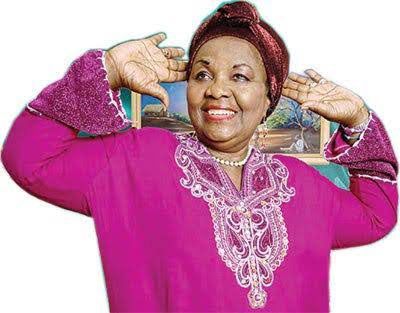 Julie Coker was a television journalist and broadcaster. She was a brand and a foremost familiar face in television broadcasting in Nigeria during the beginning of the industry.
Coker's father was Yoruba from Abeokuta while her mother is itsekiri from Warri area. She grew up in Lagos with her mother and step-father and attended St Mary's Convent primary school, founded by Catholic missionaries and managed by nuns of Our Lady of Apostles. At school, Julie found interest in the choir and performance art, an interest that was nurtured by the nuns. She later gained admission into Holy Child College. When she was fourteen years old, her mother fell ill and went to her village to recuperate, Coker stayed with her step-father's family who lived in a communal compound. But after a year, without a letter or note from her mother, she risked the waterways to go and search for her in the Sapele area of current Delta State. Coker spoke Yoruba and Itsekiri, the language of her maternal family. When she landed in Sapele, she spoke with strangers to describe what she knew about her mum's village and by nightfall, someone was able to assist and get her to her grandmother's place. A few days later and after much apprehension, she was taken to see her mother who was quite ill. She stayed with her until she was fairly strong. When she was ready to return to school, her mother had expended her savings. Coker asked family members for school fees but she could not obtain the full payment. It was at this point in her life, her great aunt's tricked her into an early teenage marriage. She was briefly in the man's house until she escaped with the help of her aunt to Lagos. In Lagos, she earned a scholarship to continue at Holy Child College. In 1957, she represented her school in a festival of arts that was featured in the Daily Times Newspaper. After she left secondary studies, Coker began teaching at a convent in Warri, it was during this period she noticed as advertisement for a Miss Western Nigeria competition. Coker entered and won the competition in 1958, that same year, she was a runner-up at the Miss Nigeria contest.
In 1959, she became part of the team of WNTV, she initially worked as a receptionist but when Anike Agbaje-Williams was pregnant and wanted to go on maternal leave, Coker was brought in as a replacement. Coker became one of the earliest well known television broadcasters in Nigeria. After Western Nigeria Television started operation as the first T.V. station in Nigeria, Coker was the second female announcer.
Apart from television, Coker released three albums under E.M.I. Music Nigeria and was an actress in the film, Dinner with the Devil.
Ruth Benamaisia Opia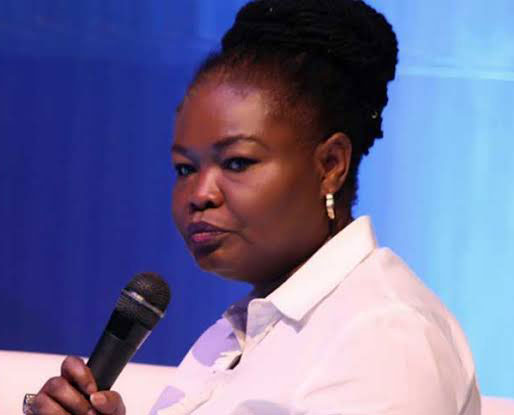 For many years, the name Ruth Benamaisia Opia was a household name because of her appearance on the network news of the Nigeria Television Authority most evenings. She was the darling of most viewers whose alluring voice adorned the tube as a Newscaster for years.
With her brain, beauty and a voice which viewers looked forward to, she endeared herself to Nigerians during the years she spent at NTA.
She was one of the few broadcasters who molded many young followers in the course of her career, having started broadcasting in 1977. Ruth was born in Lagos to a Bayelsa father and an Ndokwa mother from Delta state. Now in her early 60s, she is married to Professor Eric Opia, the former boss of the now defunct Oil and Minerals Producing Areas Development Commission (OMPADEC). They are blessed with beautiful children.
Ruth began her career in broadcasting at the Radio Nigeria, Enugu, before switching over to television at the time that there were few television stations in the country. Her brain, beauty and voice made way for her in the broadcasting industry. Noticeably, her infectious smile strikes her out from the crowd. She was later appointed a commissioner in Bayelsa State.
Patrick oke
The journey of life naturally depends on the whines and caprices of life itself. Some schools of thought agree it is providence. Even in an accident one can still have an happy ending.
Patrick Oke is an example of an accident gone right. He remained popular as a Network Newscaster on NTA and a Co-Anchor of NEWSLINE, Pairing with Yinka Craig. His national baritone voice served as a very good asset coupled with his distinct and polished diction.
Patrick's childhood ambition was to become a doctor; he wanted to read Medicine after he came back from Britain in 1974. However all his efforts to get admitted into any of the Nigerian Universities to read medicine failed.
This "Accident" blew up his ambition and he ended up in a Broadcasting House instead of the Hospital Wards.
Patrick was playing table tennis in a nearby house when one of his friends told him he was going for an audition test at the then Nigerian Broadcasting Corporation (NBC). He quickly volunteered to go with his friend for the test even though his seriousness at really getting a job was questionable.
Then came the irony, his friend failed the audition out rightly why he passed and immediately bagged a job as an announcer, the Genesis of his broadcasting career.
The salient necessity of combining knowledge and wisdom to enhance one's career propelled his ambition to move up the academics ladder. He got admitted into the University of Lagos for a Diploma in Mass Communication in 1978 and later a Bachelor of Arts degree in the same course in 1985, after working for a while in Voice of Nigeria (VON).
In 1985, he was transferred to the News department of NTA Channel 10 Lagos.
Patrick Oke even though in love with the profession could not hide his feelings about the reward which he said and still insists is nothing to write home about, compared to what we have in other profession.
According to him it is the interest over and above any other thing now in his Sixties, Patrick Oke plays Lawn Tennis, Chess, Scrabble and Badminton.
A real professional Broadcaster.
Frank Olize
Frank Olize was a dominant figure and legendary broadcaster who feature on Nigerian Television Authority (NTA) in 1980s and 1990s unarguably a legendary broadcaster. His unique style of presentation was so much admired when he anchored NEWSLINE, a programme aired every Sunday on NTA from 9pm – 10pm. Not just that the programme was very interesting, Olize's presentation style kept viewers captivated and glued to their television sets while he was on air.
He had this hilarious presentation style which took television presentation to another level
His local assets which could had been a minus eventually became a plus, hence his unique style nobody could did it the way he was doing it. Olize had a way of activating viewer's emotions while they watched his programme. He could be emotional to the extent that he often shed tears when a story got so emotional and he couldn't hold himself anymore. Eventually NEWSLINE became a Sunday-Sunday tonic for many Nigerians.
Little was heard about him after his sojourn in NTA. The most prominent information you find about him is his appearance at his daughter's wedding in Dubai. Needless to say he wants to now live a life one can describe as really private.
One thing is sure: whether he is off the radar or operating from underground, Frank Olize continues exists in the minds of many Nigerians who enjoyed that his unique style of presentations on NEWSLINE, NTA.