In this kind of interview, you can only be objective as a journalist, but not to the extent that you deny friendships.
Shawulu was a good friend; and he redeemed this opinion few weeks ago that he's still a good one; to erase my doubts.
At a point, we operated together as training consultants. Thereafter, he got appointed to the Board of NDDC. I remember we did not lose touch; he even came to visit me in my hotel in Abuja one day.
All these are important introductions; they signify there was a bond of vision. We didn't care about our ages. However, unknown to Shawulu, I was curious about his disposition to the Nigeria project. He was not apologetic about his political line as a member of PDP.
Too bad, I have never been a card carrying member of a party.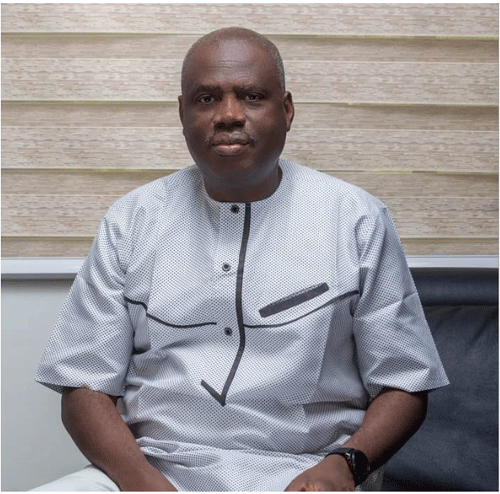 Anyway, the bottom line is that at a point, having studied Shawulu's journey thoroughly, from journalism to business, from business to politics, which ensured him a Board Membership of NDDC, from there to membership of the national lawmaking organ (NASS), I realized that he was more of an asset to the journalism profession.
So, how do I get the best out of this friend who is a man of such diverse areas, including agriculture where he has heavily invested?
The better approach is to kick off as a discussion. This is important to rewind our past into the present, and graduate into a good interview.
There's a need to know his background for the purpose of the discussion and interview.
Rimande Shawulu Kwewum, a journalist, writer and politician lives in Abuja. He studied International studies at the Ahmadu Bello University, Zaria and the Politics of Conflicts and Violence at Leicester University, United Kingdom.
While at the Ahmadu Bello University, he was elected the Secretary General of Students' Union, Samaru campus, and was a member of several Students Associations, including the Fellowship of Christian Students (FCS) and the Movement for a Progressive Nigeria, (MPN).
He started his journalism career at The Standard Newspapers (Plateau Publishing Company Limited, Jos) where he arose to the positions of News and Features Editor at different times; He also worked as Editor of Free Nation magazine (Kaduna); Associate Editor, NewBreed Magazine (Lagos) and was founder and Editor-in-Chief of the Northern Nigeria in Perspective (Jos). He also reported for the African Service of the British Broadcasting Corporation (BBC) from Jos between 1990 and 2000.
Shawulu was Special Adviser (Legislative Affairs) to the Speaker, Nigeria's House of Representatives, Rt. Honourable Ghali Umar Na'aba (2000-2003) and Chief Consultant / Head of Situation Room in the Goodluck / Sambo Campaign Organization in 2010/2011. In 2015, he was elected into Nigeria's House of Representatives to represent Takum/Donga/Ussa/Yangtu Federal Constituency of Taraba State. He chaired the House Committee of Army and was also a member of other Committees including the Public Accounts. He was re-elected in 2019.
Actually, the interview was to kick off from his 10-year career as a broadcast journalist with BBC, but we innocently commenced our discussion with the Nigeria Project and that led us to "The Northern Nigeria in Perspective" publication.
"You see, even at that young age in journalism, the pressure was there to understand the complexities of the North. There was the oligarchy, there were also some bureaucrats, and then the minorities who were actually the majorities, there was religion and all what you can think of. They were present in the North, perhaps and in other places, but they didn't add up to "One North" as was being presented", Hon. Shawulu said.
Hon. Shawulu referred to his new book: "The Middle Belt" where he wrote in the first Chapter: The colonial administration had to, in some cases, depend on the dominant groups, which are today accused of falsifying records…… the reliability of these records remain suspect."
"The post-colonial government did not help matters. As a matter of fact, the situation worsened as post-colonial rulers, especially in the area called Northern Nigeria, consciously sought to represent a region of ethnic and religious harmony. This was reproduced at various local levels where powerful individuals and groups used government authorities to even deny the existence of some groups".
"This was the focus of the "Northern Perspective", a kind of focus which is still part of the complexities of the North being hidden to other areas till today, before I joined the BBC.
This is one interesting, insightful interview for the Nigeria Nation and the Broadcast World. WATCH OUT FOR THESE SERIES.