Julie Coker, a great broadcaster and beauty queen, recently had a fun-filled interview with AYO BABAJIDE, unarguably one of Nigeria's best camera men and a veteran of WNTV-NTA 'working school.' Enjoy…
EARLY LIFE
As against various speculations, I was not born in Lagos, I was born actually in Warri to an Itsekeri mother and a Sierra Leonean/Egba father but as far as I can remember life started here in Lagos. By the time I was a couple of months old, my dad really knew who I was, because I always can remember some of the things that happened.
The most significant part of my life actually started when I was six years old and was ready to go to school. Most of the members of my family were born into Christianity and we always had a piano in the house and there was always someone playing the piano at any giving time. My father was a Lay-Reader in the Methodist Church but I have moved away somehow from the Methodist Church. I went to St Mary's Convent School which is a Catholic School. My father named me Juliet because I was born in July and every member of my family always remembered that.
When I got to school at six and was about to be registered, the Nun at St Mary Convent School on Broad Street, Lagos, said, "Juliet" that is not a Catholic name. There and then they gave me the name Juliana. In school, I moved from year 1 to year 2 and from standard 1 to 6 until I took the G2 exams. So, if I'm going to the House of Representatives now with G2, I can just go in there to lock horns with the juggernauts that are there.
All my classmates call me Juliana, I never heard them calling me Julie but I on my own decided that since the members of my family were calling me Julie, Julie Coker is right. People don't believe it's my real name even when I go on courses in England or America. They always asked; "Is that your real name? I went to the Olympics in Los Angeles, someone said; as I was spelling my name, KOKA. Then I said C O K E, then he said, stop forgetting there is still an "R" after that and further demanded how it was registered because the 'Coke' people could be sued, for "using" my name. That has always been my life. Lot of controversies here, loads of fun there, and even entertainment.
Now, from St. Mary's School, my intention was to go to St Theresa's College Ibadan. When I was in standard 4, I passed the exams but there were constraints and it was evident that they don't want to take care of me in Ibadan. Later on, I passed and join the Holy Child College, Ikoyi which is still at the same site in Obalende, with our Red and Gray uniform. The same uniform we wore then, they still wear now. They gave us all kinds of Names when we go in a Bus or trekking to school; "Eegun Obalende" "Origunmerin Aye" because we have this four cardinal points on our hats. But we enjoyed our school days. School life was really quite interesting and exciting because we went to Catholic School with the motto 'Examples are better than precepts', all the rules and regulations were obeyed. We loved the time. The school has always been the motivation factor in my life. I won't say I haven't deviated but that was how it all started.
Later on, my father left and my mother remarried and my step-father being an Itsekiri man, I was brought up like a proper Itsekiri child, woman, lady, I imbibed all virtues that makes proper Itsekiri person. It was too difficult really to adapt to the Catholic ways in Itsekiri land but they were somehow similar. The Portuguese came to Itsekiri land, Warri particularly through Escravos. We can say Itsekiri is a combination of Edo, Yoruba and even Portuguese world. It was quite interesting and exciting. Really, I never went to Warri until I was fifteen years old. My step father was the organist in African Itsekiri Church, which is affiliated to the Bethel Church on Broad Street. We had our services partly in English and partly in Itsekiri. If you ask me to pray in Itsekiri, I will just flow along. My mother was the lead singer for the Itsekiri group. So, when I sat with her, she was always composing a song. When she saw a person, she knew what song to compose that will motivate that person to take the necessary positive action that was needed to get the whole atmosphere flowing. That was something that came naturally.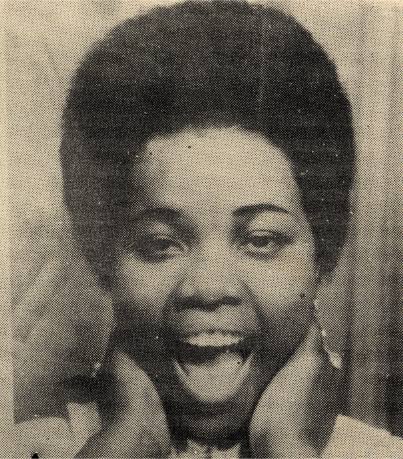 About a couple of years ago, I was with my nephew and we decided to entertain him a little bit, some of us were there. My nephew was partly Itsekiri and partly Edo. He's in a top position right now and in control of situation, people came from all over the place especially from Warri to eat "from my palms". This is part of some of those things one can't really explain. Like when I was in school, I used to take part in some plays at Christmas (End of Year). The Catholic Church was there. What others are beginning to learn now, giving it this name or that name was natural with us in Catholic schools. As a child I was already reciting some lines. I was already taking part in Festival of Arts. Even when I was in standard three at age 10, we had to go to what used to be the CMS Grammar school. That was the best hall then, next to Kings College. That was where we had the Festival of Arts. We went on stage to recite our poems. No trepidation. I walked up there at ten and most of the judges were English people with the exception of Lady Oyinkan Abayomi and Lady Alakija, all the rest people there were English. You have to face them and recite your poem. Who were the other contestants? Imagine English children from Corona School and from St Mary's Convent School, we came second, I got the beating of my life because I did not come first. I was later to be informed that I recited very well, I did my best but at the end I forgot the courtesy. It was a boy who came first who did the courtesy before and after.
Standard of practice
Nigeria can boast of the highest number of T.V and Radio Stations now. Standard notwithstanding, we need our own fair share of rising and falling which still form part of the training. I was truly always bitter about standard when I was head of presentation. Plainly, let's agree people will accept us for what we are. Having the largest number of channels of Television in Africa to me is not a failure rather it is an achievement. As at now, more Radio and TV channels are coming up. I used to argue seriously with my Oga then; Vincent Maduka. Because of our exposure and meticulous training abroad, nobody could recognize where we are from whether Egba, Ijebu, Ibadan or Nupe. Realities have dawn on us now. Amebo was my classmate for example. She dabbled into drama and one can imagine the commercial value of her role as village gossip. Standard or no standard people will still appreciate what you do. Even an "Agbero" was appreciated by some white visitors the way he jumped into the "Yellow Molue bus" marveled them. However, this fact about standard might not be appreciated by our dear Professor Wole Soyinka and people like him too. But he needs to admit he is a grass root person too before his foreign exposure. I don't quarrel about standard.
(To be continued)