Campus Radio Stations
Campus radio (also known as college radio, university radio or student radio) is a type of radio station that is run by the students of a college, university or other educational institutions. Programming may be exclusively by students, or may include programmers from the wider community in which the radio station is based. Sometimes campus radio stations are operated for the purpose of training professional radio personnel, sometimes with the aim of broadcasting educational programmes, while other radio stations exist to provide alternatives like commercial broadcasting or broadcasting by government owned media.
Campus radio stations are generally licensed and regulated by governments, and have very different characteristics from one country to another. What is common between many of these radio stations regardless of their physical location is a licensing requirement to broadcast musical selections that are not categorised as commercial hits.
Many campus radio stations carry a variety of programmes including News (often local), Sports (often relating to the campus), and spoken word programmes as well as general music. Often the radio format is best described as a Free-Form, with a lot of creativity and individualism among the disc jockeys and show hosts. A number of these radio stations have gained critical acclaim for their programming and are considered by the community in which they are to be an essential media outlet.
A FOCUS ON LEAD CITY FM 89.1
Lead City FM Radio station is a campus radio situated in Lead City University Campus Along Oba Otudeko Avenue Lagos Ibadan Express way Ibadan. This radio station kicked off in January 2016. Unlike other FM radio stations, Lead City FM was issued with a community license and guided by some rules and regulations for its operations.
 The word community could be defined by a territorial space or social interest that may be cultural, political, economic, professional, etc. The important thing about a community is that it consists of people who share common interests, values, characteristics and goals. They may be physically domiciled in one geographical entity or physically separated but socially united in their goals.  The community License given to Lead City FM restricted its coverage to some certain parts of Ibadan. Going beyond this coverage range may attract fine on the station by the NBC.
Campus radio is one of the last places where advertisers don't display the play list, subversive speech is encouraged and strange sounds don't mean you should call the plumber. Young people across the nation are bringing back lost recordings, introducing the next big thing, embracing multiculturalism better than the average anthropologist and giving a voice to the millennial generation that shakes up the stereotype they have been saddled with.
Campus radio offers several benefits both strategically and pedagogically: it is a strategic advantage when appealing to new immigrants and international students. It is a key medium for universities to reach out to and interact with their communities. It is an excellent tool to improve multimedia class projects Lead City FM Radio station plays an important role in the student's academics it not only informs, but also inspires students to learn more and more. It not only includes values and virtues, but also creates attitudes, interests and appreciation to their lives. It can cover a very wide area at the same time. Lead City FM radio fosters the sense of unity and integrity among the students. The cultural programmes, debates, talks, through broadcast involve a strong desire among the students to know each and other's culture and values.
Entertainment is an important aspect of human life. Radio is the most popular mass medium through which leisure is carefully utilized through song, drama and other cultural, programmes. It also provides information about various popular hobbies and leisure time activities. It gives happiness and joy through various programme to the students populace.
Vocational information about production and consumption practices in industry and agriculture, use of manures and highbred seed, employment news are broadcast by this radio station through many of their Radio Programmes, regarding self-employment and talks by professionals.
Lead City FM Campus radio offers strategic advantage when appealing to new incoming students. It is a key medium for universities to reach out to and interact with their communities. It is an excellent tool to improve multimedia class projects.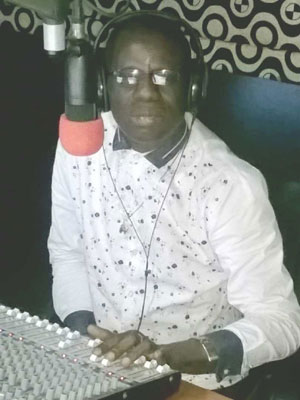 Lead city FM 89.1 Situated on the campus of Lead City University has a great influence on the students and staff of the university and also on the youths around that community. Some students who have talents and are gifted academically and are also into music have an opportunity to showcase their talents and gifts on various related progammes on the radio. Members of staff of the university also have a great opportunity to have access to first hand information about the situation of things generally. The FM station is licensed to advertise products and goods within the campus community. The school also has the opportunity to place advert about the school admission and other activities on campus for the students' information.
In conclusion, the establishment of an FM radio station on the campus attracts more youths to the school and enhances the admission of students to the University.
[metaslider id="2712″]