Artistes Who Grew Up With TV Series 3
When 'Guitar Boy,' Sir Victor Uwaifo, announced to the world in September 2018 that: "I have just bagged my Ph.D from the University of Benin, Glory be to God", my mind went back to 50 years ago when I first met the legendary musician as a curious primary school pupil in Ado-Ekiti, now the capital of Ekiti State.
For over a week, Inland Club, the elite assembly of Ado-Ekiti then, widely displayed posters of Uwaifo's show to be hosted on a Sunday afternoon. I was living with my brother who, fortunately for me, was on afternoon duty on that Sunday at Ado-Ekiti Textiles Industry where he worked. So, I was free to hang around the club house early enough before the show, praying to have a glimpse of the star.
A red sports car packed almost behind the club house caught my attention, and something told me that must be Uwaifo's car. Strangely, this boldness came all over me, and I managed to sneak into the compound. Behold, the superstar was all with himself.
"I am going to be a king in our compound today to narrate to everybody that I actually came face to face with the "Guitar Boy", I told myself.
I was dazed because I didn't know how to greet him but, strangely again, he waved and said: "How are you, boy". The local Ekiti boy in confusion just replied: "Sir?". Uwaifor went into the club. I dashed out singing: "If you see Mammy Water o……………."
The local Ekiti boy later grew up to become a journalist who was to have several encounters with one of his greatest musical idols.
But one thing struck my mind during this first but very brief encounter. The man I saw possessed magic. He had it all over him. Not a magician, but the kind of magic that singles out a star from the crowd. Not only a music star, but a man blessed with so many talents. He radiated magic.
Yes, Victor Uwaifo is a man of many parts and a master of all!
For instance, not many are aware that Victor Uwaifo was a broadcaster. He started his professional life as a broadcaster with the then NBC, Ikoyi. But that was after his education at Yaba College of Technology. This was a take-off platform which differentiated him from most musicians of his time.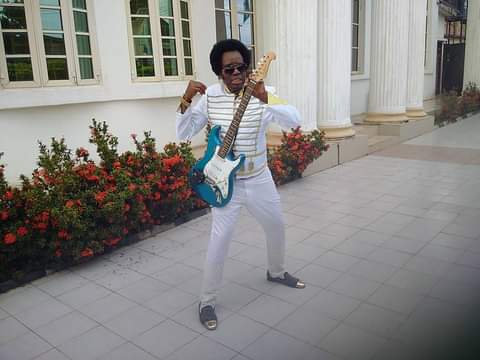 As a musician, Sir Victor Uwaifo has always displayed class, quite different from others. A perfect showman who preferred creativity to stereotyped showmanship.
As a broadcaster, for instance, he understood the influence of the broadcast media to the development of the entertainment industry, and to the artiste particularly. This, naturally, instructed his closeness to the media for the development of his career through the television. He practically grew up with the TV in Nigeria.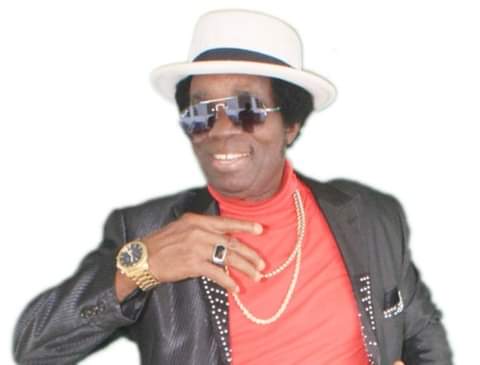 Also as a sculptor, Victor Uwaifo is in a class of his own. In 2017, he was inducted into the UNESCO's Human Living Treasure Legends for his contributions particularly in the fields of academics, invention, fine and applied arts, culture and music.
By the time Victor Uwaifo was 80 last March 6th, he has packed a lot of unrivalled achievements into his life as a musician with three university degrees. He remains a classic superstar, one of the greatest sculptors of his time and accomplished politician.
Born March 6, 1941, Sir Victor Uwaifo is recognized as the most educated performing music legend, musical instruments inventor, writer, university lecturer and the first Commissioner for Arts, Culture and Tourism in Nigeria.
The Federal Government honored him in 1983 as a Member of the Order of the Niger (MON). He was actually the first Nigerian musician to bag such honour. Victor Uwaifo is documented among "Men and Women of Distinction in the Commonwealth", and the first musician to win a Gold Disc in Africa with 'Joromi', one of his greatest works, among other numerous life achievements.