Political activists before Independence might not want to agree in all totality that no matter how Colonialism might have been negatively tainted, Broadcasting in Africa particularly Nigeria is one of the gains Nigeria had from Colonialism.
Nigeria for example was a colony of Britain, meaning that Nigeria was governed by people from another country which was more powerful, and that was Britain. Nigeria was not the only country in the saddle. There was the "Empire" which actually came to live in 1932 and was divided into five zones, Canada, South Africa, India, Australia and West Africa.
The foundation of Broadcasting was laid by Sir John Reith, who was Director General of the Britain Broadcasting Corporation (BBC) when he conceived the idea of "Empire Broadcasting". As far as he was concerned, "Empire Broadcasting" would solve the problem of isolation and loneliness, the twin problems faced by the Colonialists, and the natives themselves, coupled with the idea of allowing the natives to appreciate and welcome some of the amenities and culture.
The first step Broadcasting took to enter Nigeria was the introduction of wired Broadcasting known as "Rediffusion" a Radio Distribution Service System which formally took off and was commissioned in Lagos. Subscribers' responded massively to its introduction. But the Second World War came (1939-1945), which could not have come and gone without its effects.
When relay service was launched in Nigeria in 1932 to re-broadcast UK-originated radio programmes. In 1935, a similar service was established in Ghana (then Gold Coast). Kenya already had a small relay station for her white settlers by 1928 (only one year when the British Broadcasting corporation come into being. 1n 1953 however a radio service was started for the Black Kenyans.
In Nigeria after the second World War, a 300 watt short wave transmitter was installed in 1948 under the name Radio Nigeria, which was to relay British Broadcasting Corporation (BBC) signals, with one hour in the evening for local programmes which included; Entertainment, News and local announcements.
In 1951, the Nigerian Broadcasting Service came on board, thereby ending the operation of the Radio Distribution Service (RDS). The Nigeria Broadcasting Service established stations in Ibadan, Abeokuta, Ijebu-ode, Warri (West) Onitsha, Port-Harcourt, Calabar, Katsina, Zaria, and Kano (North). After the regional independence however, the Western Region government demanded and got its own broadcast station on October 31, 1959, when it founded the Western Nigeria Broadcasting Service (WNBS), which also championed the advent of Television Broadcast.
With WNTV as a Television Station coming up in 1959, (the 60th anniversary was celebrated last year 2019). The commercial Radio Station WNBS actually started in May, 1960.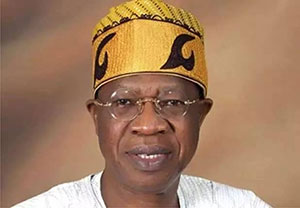 One might wonder why and how this could be made possible and how viable.
The struggle for independence led credence to the fact that most of the goods that were imported into the country could be produced locally. The tilt towards industrialization provided a suitable platform for commercial adverts on Radio. The Genesis of commercial broadcasting.
With a 3 hours non-stop musical program WNBS ON THE MOVE. It was easy for advertorial jingles to be infused rather than into other Drama programmes and shows. This might affect the flow of the programmes, making things sound untidy.
WNBS ON THE MOVE became quite popular commanding then, a very large audience, hence the suitable and conducive platform for commercial slots.
House hold and Domestic consumables that were produced by Lever Brothers, UAC and other Big Companies, even though their raw materials were still being imported, got their slots, and commercial broadcasting established its foothold.
This year 2020 we are marking the 60th anniversary of this giant stride in the history of Broadcasting which other regional Radio and Television Stations took the cue from.
The former government of Eastern Nigeria came up with its own Television Station in 1960. The Northern Regional government established a television station, an arm of the Broadcasting Company of Northern Nigeria in 1962. In Kaduna we also had the Radio Kaduna Television owned jointly by the Northern Nigeria Regional Government and the British Television Company. The Federal government established its own Television Station, Nigerian Television Services (NTS) in 1962, confined only to Lagos. The Nigerian Broadcasting Corporation (NBC) took over the station, when the American partnership was terminated.
It is quite note worthy to mention that in the continent of Africa. The Egyptian Television went on air in 1960 but significantly on a much larger scale than those of Nigerians as it took off on the outset with three different simultaneous programmes channels; Arabic, English and French compared to the WNTV for example which had a single 2-camera studio. Interestingly a major feature of the Egyptian set-up was that it had more than enough facilities which could be found only in Europe and America, this was 1979. The level of the professional entertainment status of Egypt was high as they had long been the home of Arab film Industry (probably the third and fouth largest in the world) after Hollywoods (U.S.A), Bollywood (India) Pime Woods (Britain).
In Nigerian, the Mid-West region was carved out of Western Nigeria and it seemed natural that the Mid-West region, a creation out of the trail-blazing Western Region would establish a television station in as short a time as possible but this did not happen until 1973 when it was launched in Benin-City.
After the Nigerian Civil war the old Eastern region, spilt up into four states and by and before 1976 we had Anambra Television, (old Enugu 1960), Imo (Owerri/Aba 1960, Rivers Television (Port-Harcourt 1974) and Cross River (Calabar, 1976, Benue-Plateau TV Jos came on air incolour in July 1974 emerging as the first television station in the country to go fully colour.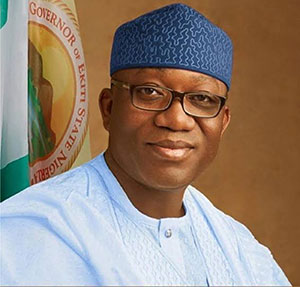 North-West or Sokoto States Rima Television came on board almost at the same time with Kano State Television in 1976. The twelve state governments then had nine functioning television stations; West/Oyo (Ibadan) Kaduna (Kaduna), Benue-Plateau (Jos), Anambra Enugu, Imo (Owerri) Rivers Port-Harcourt), Cross River (Calabar), Kano (Kano), Sokoto (Sokoto) with the Federal station, the NBC/TV Lagos making the tenth.
The creation of more states along the lines as politically expedient, also gave room for the establishment of more state owned Radio and Television stations such as OSBC, Ondo which later transformed to OSRC, Ekiti State Broadcasting Service after Ekiti State was carved out of the Old Ondo State, OSBC, Osogbo, owned by Osun State Government and many others in all the Six Geo-Political Zones.
As could be observed, the WNTV gave way to the establishment of many Television stations not only in Nigeria but all over the Africa continent. In Nigeria today, each state can boast of at least two Television stations; one each for the federal and state governments. Later, the federal might came up with more local stations in each of the states.
The National Broadcasting Commission (NBC) was established in 1992 to monitor and regulate Broadcasting in Nigeria. As a result, licenses were given out to quite a number of private Radio stations; Eko Fm, Ray Power Fm, all in Lagos.
The private Television stations include; Galaxy Television Ibadan (1994), Degue Broadcasting Network (DBN), African Independence Television (AIT), Channels Television, Murhi International Television (MiTV).
Right now South-West Nigeria and indeed Nigeria and Africa can boast of so many commercial and community Fm radio stations operating on the basic Terrestrial and even Online (Internet).