Inspiration to the Youth: Joke Silva, Genevieve Nnaji and Funke Akindele
JOKE SILVA: The adopted child
The hope is there for everybody to reach his or her goals in life. Joke Silva's story is one for the youth, quite inspiring.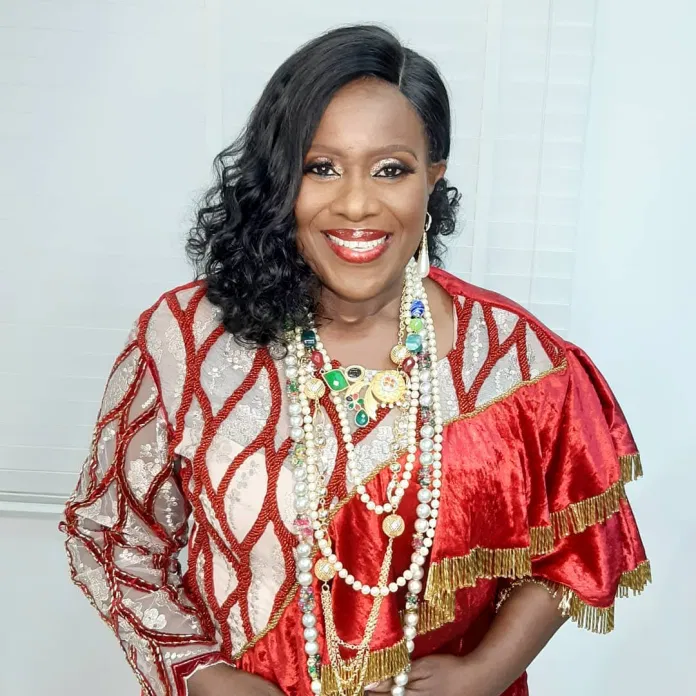 Last December at the first Annual Conference of Heritage Adoption Support and Advocacy Group, Joke revealed what was hardly known about her: she was an adopted child.
Under Joke's foster parents, the late Chief E.A. Silva and Dr. (Mrs) Abimbola Silva, she took to acting.
"I remember making my parents proud when performing at St. Saviour's School. My parents would be standing and were congratulated by other parents for my acting skills. They were so excited that this child was incredibly talented".
The foster parents assisted her talent: For instance, "I have memories of going to Holy Child College, Lagos, because my parents insisted on me going to the school because that is where Julie Coker, Pearce Olusola and Ibidun Allison went, and they believed with all my talent and performing skills, that is the kind of school I should attend", Joke revealed to a curious reporter.
It was not as if she knew she was an adopted child, because the parents kept the issue a secret.
"But I got to know when I wanted to travel and was looking for my passport where my mum kept it. She was not around, I opened the box in her absence and I saw my adoption papers. I never discussed it with my mum because I felt it was something that would hurt her".
Joke Silva, now close to 60, has been the toast of many homes, a brand and role model for young ones.
As a brand, she is an ambassador of the "Africa Pavillon", as well as the Ambassador for the United Nations on Drugs and Crime. She also endorsed AIICO Person Managers Ltd.
The greatest lesson the youth can take from Joke Silva is: "Being passionate isn't enough, hone your passion into skills so that you can be an expert and be relevant in your industry".
Joke Silva, a proud Member of the Order of the Federal Republic of Nigeria (MFR), has won several national and international awards.
GENEVIEVE NNAJI
Two things you can't take away from Genevieve Nnaji is that she is one of those who re-invented the Nigerian Film Industry, and also introduced Nollywood to the rest of the world.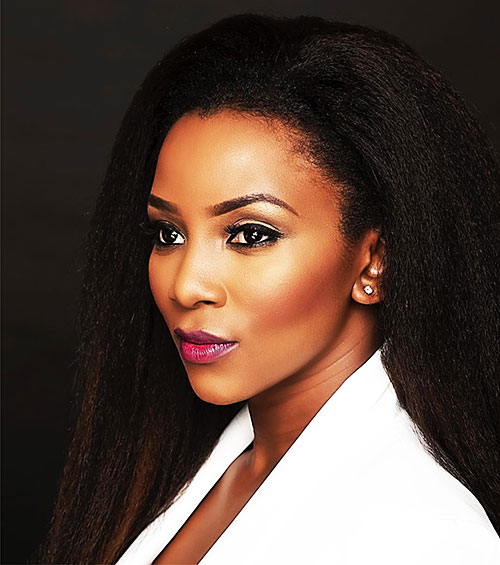 You can also say she is adventurous. She started her acting career at the age of 8 in the then popular television soap, "RIPPLES", and became a brand name barely two years after, featuring in many TV commercials which included OMO detergent and PRONTO beverage.
At the age of 19, thereafter, Genevieve made a wonderful debut in the proper film industry through the movie titled "Most Wanted". In subsequent movies such as "Mark of the Beast", "Last Party", "Ijele", Genevieve was already an icon and a brand.
In 2002, Genevieve became a household name and the desire of every young girl and mothers as her fame shot beyond the shores of Nigeria through the movie SHARON. She became the toast of Africa, particularly citizens of Kenya, South Africa, Ghana, Liberia Etc. and other citizens of African countries who watch Nigerian home video. Notably, she led the video market to the world, especially Europe. To further her adventure, the website she created after SHARON was widely acknowledged as the most visited Nigerian site on the internet.
Her breakthrough into a brand as entertainment name was with Lux Soap in 2004, when out of several nominated celebrities from all over Africa, Genevieve emerged with the highest votes, and her face graced several billboards and television stations.
As the fourth of eight children, Genevieve grew up in Lagos in a middle level environment. She attended Methodist Girls College, Yaba. She later attended the University of Lagos after becoming a star.
Genevieve has won several awards for her adventurous and immense contributions to the film industry in UK, Germany, and United States. At the inaugural African Movie Academy Awards in 2005, she won one of the most prestigious awards. Other awards came to her, naturally.
FUNKE AKINDELE
Funke Akindele (a.k.a Jenifa) who is married to Abdul Rasheed Bello (JJC Skillz), was born on August 24, 1977 in Ikorodu, Lagos State. She obtained OND in Mass Communication from Moshood Abiola Polytechnic, Ogun State, and a degree in Law from the University of Lagos.
However, Funke decided that her life choice is acting because acting comes naturally to her. She started her journey to stardom when she played the role of a curious and very brilliant student in a popular TV series – "I NEED TO KNOW", in 1998. It was a good platform for her because the United Nations actually sponsored the programme to enlighten the public on issues teenagers face while growing up.
After featuring as prominent characters in many films, Funke's breakthrough came when she played the main role in her film, a comedy-drama movie titled JENIFA. The movie was an instant success as a very entertaining effort. The movie also inspired her on-going TV Series – JENIFA's DIARY
On the list of Funke's classic blockbusters are " Omo Ghetto", "Industreet", "Apaadi" "Maami", "Moms at War" and many others. She has also won such awards as "Best Actress Lead Role" Africa Movie Academy Awards, "Best Actress", Nollywood Movies Awards, "Best Actress", Zulu African Film Academy Awards, "Best Actress Comedy", Africa Magic Viewers Choice Awards and several others.
But Funke Akindele is not just an actress; she is into business as a skilled entrepreneur. She owns a School of Drama and she is the CEO of Scene One Productions, a content providing company for television stations and movies.
As a brand, Jenifa has a lot of TV endorsements including Lagos State Inland Revenue Service, Vitafoam, Western Lotto and Keystone Bank, among others. She also floated a foundation for philanthropy, Jenifa Foundation, through which she gives back to the society and empowers young people to discover their talents.