King Sunny Ade: From TV Shows To Global Stardom
With the establishment of the first television station in Nigeria by the Late Chief Obafemi Awolowo 61 years ago, the socio-economic activities of the South West rose tremendously within a little space of time. This was naturally so because the three major functions of the broadcast industry – dissemination of information, education and entertainment – were actually the pillars the socio-economic and political activities of the area needed to blow up.
Of the three functions, the entertainment industry was the first to embrace the revolution. A symbolic relationship between the entertainment industry and television kicked off on a notable and cordial way, majorly because the two needed each other. The television needed the entertainment industry for the all-important purpose of entertaining its audience while musicians and drama artistes also relied on the television to showcase their talents to the world.
This situation spread like wild fire when other television stations sprang up in other regions of Nigeria. Many musicians and dramatists got themselves showcased to national attention.
Then names like Victor Olaiya, Bobby Benson, Jim Rex Lawson, Orlando Owoh, I.K Dairo, Osita Osadebe, Hubert Ogunde, Baba Sala, Victor Uwaifo, Fela Kuti, Ebenezer Obey, Sunny Ade, Eddie Okonta, Dan Maraya Jos, and several others shot into national attention, depending on individual wizardry.
Last year, when WNTV, which later became part of the Nigerian Television Authority, was being celebrated at 60, it was not a coincidence that one of these artistes who has become a global giant, King Sunny Ade, was equally celebrated for providing sustainable contents for television. King Sunny Ade, who started as a humble musician with WNTV some 50 years ago, gladly came on a free condition to celebrate and also perform at the glamorous grand finale. For years, from WNTV to NTA, KSA was synonymous with the station. From programme shows, he later entered into a yearly Christmas Show that lasted over 20 years. As WNTV clocks 61 this October and for a good understanding of the journey of the musician who also turned 74 this September 22nd, here is his background.
Watch a clip of his performance at WNTV at 60 grand finale
Sunday Adeniyi Ishola Adegeye, A.K.A 'King Sunny Ade', (more affectionately called 'KSA'), is a musical phenomenon of international repute. But how did he rise to the cosmic heights he has attained?
Born on 22nd September, 1946 to Prince Samuel Adegeye of the Ondo Royalty who was also an accomplished church organist, KSA had a musical focus of royal proportions set for him right from the beginning. He attended Christ African Primary School, Methodist Primary School and St. Charles Grammar School, all in Osogbo, Osun State.
Having been a part-time percussionist while in school, young Sunday Adeniyi responded to the irresistible pull of destiny by joining the musical band of the famous comedian, Moses Adejumo (a.k.a. 'Baba Sala'), at the age of 16, in 1962, to the displeasure of some of those dear to him.
Racing to fulfil his destiny, he established his own band four years later, in 1966, at the age of 20. The band was called Sunny Adex & His High Society Band. This name indicates that, right from the beginning, KSA, set out to be among the Stars. This noble vision and mission faced a swift challenge, because his first work, "Alaanu l'Oluwa", released in 1967, sold only a pitiable 13 copies.
In the face of this great test, but in line with the saying that "Gold is tested in fire", the future 'Golden Mercury of Africa' awardee persevered. As an equally swift and sweet reward for persevering, within a few years in the late 1960's, most musical albums of King Sunny Ade sold well in excess of 500,000 copies, when only very good musicians of the time were guaranteed to sell 50,000 copies!
[metaslider id="2712″]
King Sunny Ade and his band embarked on their very first overseas tour in 1971, and this took him to London. As far back as 1974, he represented Nigeria at the Senegal "Expo'74".
In 1977, KSA was, through opinion polls conducted by 'The Entertainer', published by the then Western State Government-owned Sketch Press Limited, Ibadan, adjudged the "Musician of the Year" and crowned with the title "King of Music".
In 1983, KSA became the first Nigerian to be nominated for the world's greatest Music award, the Grammy Award in the United States of America. In 1984, the Emperor of Japan hosted him when he represented Africa during the International Effort in Aid of Victims of Famine and Drought in Ethiopia. He also performed along with Jimmy Cliff at the Reggae Sunsplash in the same year. He has, at different times, also shared the stage with other world-renowned musicians like James Brown, Late Peter Tosh, The Police, Peter Gabriel and so on at a concert involving 10 internationally acknowledged artistes. In fact, it is to his special credit that King Sunny Ade's Band, The African Beats was the first African Band to perform at the Hollywood Bowl in California, U.S.A.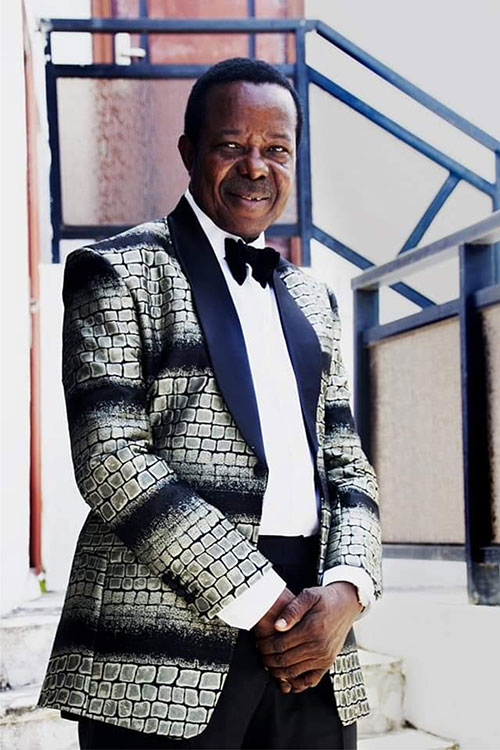 In appreciation of his efforts in propagating the Circumstantial African Culture and Art in the City of Minnesota and strongly advocating for African Development, fighting through music for Education, Youth Development, Self-reliance and Agricultural Reforms, as well as singing against Drug Abuse and Violence, Mr. James Scheibel, the Mayor of the City of St. Paul, proclaimed Monday 29th June 1987 as KING SUNNY ADE DAY.
On 4th April, 1988, KSA was installed as 'Ambassador' by the Mayor of the City of Florida.
Again, in 1989, this colossus of Nigerian Music was given an award by John Hopkins University in conjunction with the United Nation's International Development Programme in the United States for propagating Family Planning in Africa through his musical work "Wait for Me/Choices". Thereafter, during his 1991 World Musical Tour, KSA was presented with a certificate of commendation by the Governor of the State of Minnesota.
He was, in 1991, further honoured with the 'Star of African Music' award in Ghana; and in Nairobi, Kenya, in June 1993, the Union of National Radio and Television Organisations of Africa conferred on him the award of the URTNA Cultural Ambassador.
A special edition of Life Magazine included KSA amongst the "85 most recognised faces in the world". Other internationally-acclaimed personalities included in the edition are Micheal Jackson, Diana Ross, Sean Connery, Rev. Jesse Jackson, Late Lady Diana, and so on.
King Sunny Ade is also a prophet honoured in his own land. On 21st February, 1998, the Lagos State University awarded this great musician a Honourary Doctorate Degree in Literature (D.Lit.) (Honoris Causa), in recognition of his contribution to Literature through music. KSA has, furthermore, earned several Chieftaincy titles from prominent traditional rulers in Nigeria.
He has, in addition, been given the prestigious award of Golden Mercury of Africa (G.M.A.), Grand Order of Havana (G.O.H.), as well as the Grand Star of Nigerian Music which was awarded by the Performing Musicians Association of Nigeria (P.M.A.N.).
In appreciation of a lifetime dedicated to excellence in his chosen career and in recognition of his unrelenting effort towards projecting the image of Nigeria, Dr. Sunday Adeniyi Ishola Adegeye was honoured with a national recognition as a Member of the Federal Republic of Nigeria (M.F.R.) in 1999 by the Federal Government of Nigeria.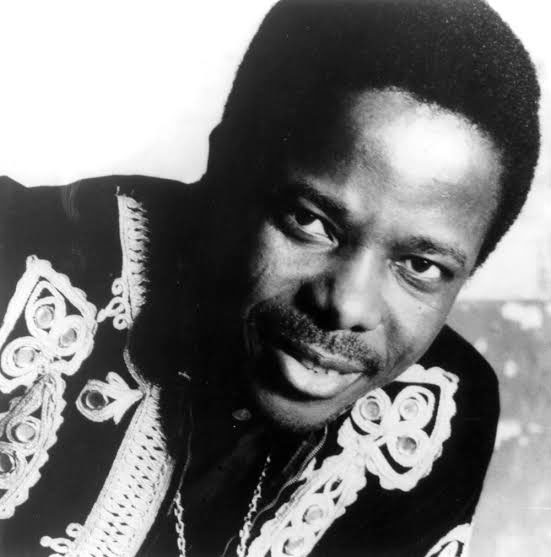 King Sunny Ade's profile has continued its rise. In 1999, he was elected as President of the highest musical body in Nigeria, the Performing Musicians Employer's Association of Nigeria (P.M.A.N.) for the second time.
King Sunny Ade has remained the toast, and the first choice, at high profile and notable public and private events and social engagements in Nigeria. Key example of the magnitude of K.S.A was the success of his musical reception of Her Royal Majesty, Queen Elizabeth II of England, during her visit to Nigeria in the year 2003 for the meeting of Heads of government held at the British Ambassador's residence in Abuja.
King Sunny Ade also performed in honour of the former USA President, Bill Clinton. At the occasion, Clinton danced excitedly and gracefully, along with the world's topmost businessmen, to the royal sounds from the 'King of World Beats' and, in his "Thank you" speech, former President Clinton described KSA as "The True Golden Mercury of Africa".
KSA is a Distinguished Fellow of the Faculty of Arts of the Obafemi Awolowo University Ile-Ife and was appointed as Artiste – In – Residence by the university in order to tap from his enormous musical wealth.
Above all these, King Sunny Ade is the first, and only, African indigenous musician to be awarded a Fellow of the Institute of African Studies, University of Ibadan early this year. He is about the best artiste who grew up through the television industry in Nigeria.