If the world allowed the 'Ebiras', a community in Kogi State, Nigeria, Tom Adaba belonged to them.
"We are very proud and appreciate God that the 'Ebira Community Worldwide' produced the impeccable and responsible family of Adai Tom Adaba… A kind hearted family capable of impacting true love, unity, peace and prosperity upon the world", the community said in one of their encomiums on Tom Adaba as he marked his 80th birthday this week.
This is a good message from a community and nobody should envy the 'Ebiras'. The message, however, and such others only assisted the community to explain that "their son" belonged to the entire world. This is the crux of the matter. Leaders are born somewhere, but they are created for particular purposes to impact on the universe as leaders.
There is the need to acknowledge that the title of this piece is also from the Ebira Community, by John Sadiq who wrote: "What an immense blessing Tom Adaba is to Ebira, to Nigeria and the world". So, who is Tom Adaba?
The African Council for Communication Education (ACCE) is unarguably one of the leading communication associations in the African continent. It was established in 1979, but one notable thing about the association is that it passed through several challenges to get to its present enviable position. In one of the association's rare acknowledgements, it described Tom Adaba as one of its "generals", a Nigerian who dedicated his life and media career to the development of the continental association; so immensely that he took it to impressive heights. This is to explain that Tom Adaba is an internationally acclaimed broadcaster and media expert. He was president of the association between 1988 and 1992.
In an interview with Dr. Yemi Farounbi, one of Nigeria's broadcast media expert, administrator and a professional colleague of Adaba, he said: "Prof. Tom Adaba is a good brother, a thorough professional, colleague and an outstanding associate
"I recall with pride his distinguished pioneering role as the founding Principal of NTA Television College, Jos and pioneer Director General of the National Broadcasting Commission
"I also recall his immense creative contributions in the early days of NTA, as NTA was being positioned as a crusading force for change
"A complete gentleman, a suave and intelligent speaker, a very innovative and cooperative team-member, but more importantly, a decisive and goal achieving team leader. Prof. Tom Adaba taught and professed mass communication".
Innocently emphasising why Tom Adaba's Ebira Community and other ethnic nations of Nigeria cherish him, Dr. Farounbi, former Nigerian Ambassador to the Philippines, said: "What I also find remarkable is his love for his community and other ethnic nations. No matter which public office he holds, Tom Adaba is a man of the people".
It is difficult, somehow, to find a better summary other than Dr. Farounbi's descriptions of Tom Adaba.
Prof. Tom Adaba, who marks his 80th birthday this week, hails from Okene Local Government Area of Kogi State, but he was born in Asaba on July 2nd, 1941.
He grew up in a devout Catholic home back in his Okene home, in an environment that was quite conducive to live and go to school. So, he had early encouragement to excel in education. He was a mass server in church as a kid and was very close to the white priest in charge of his Church because he was very good in English. He had intended to be a priest early in life but he spent only 10 years at seminary school and discontinued with that plan. He had told himself that if he failed to become a priest, the second option was to join the army and if he also didn't make it into the army he would become a journalist. Obviously, he couldn't make it into the first two professions, so he ended up a journalist. He ended up being one of the notable names in Nigeria's broadcast industry.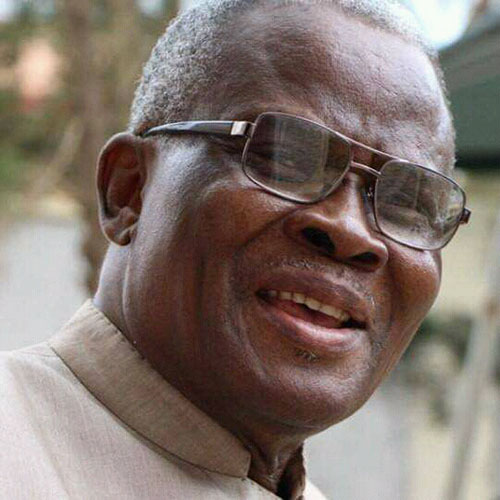 Prof. Adaba has an impressive educational background. He attended Christ the King Catholic School, Okene from 1947-1955, and Junior Seminary, Okpala. He also attended Teachers College, Atangba from 1956 – 1960. He then proceeded to the United States of America for further studies between 1969 and 1971. He attended Ohio University, Athens, Ohio, USA, 1969-71; Indiana University, Bloomington, USA, 1978-79; and University of Jos, 1986-89.
Tom's intimidating career spans several years in both the classroom and field of professional media practice. He began as a teacher at Catholic School, Okene between 1961-62; then as Tutor at Government Teacher's Colleges, Okene and Bichi, Kano between 1964-66. He was a Lecturer at Ahmadu Bello University, Zaria campus and Kano campus between 1969-74.
Prof. Adaba moved to the Nigerian Television Authority (NTA) where he left impressive marks that helped in building the station. He went into full-fledged broadcasting in 1974 and became the first Principal of the NTA Television College, Jos, from 1980 to 1987. He was Senior/Principal Producer, News Presenter/Anchorman, Nigerian Television Authority, Jos, 1974-80; Co-ordinator, Head of Presentation and Training, NTA, Jos, between 1974-77, Controller/Manager of Programmes, 1977-80; Pioneer Principal, Nigeria Television College, Jos, 1980-87; Assistant Director, Programmes, Headquarters, 1989-90; GM, Makurdi, 1990-91; and Deputy Director, Operations, Headquarters 1991-92.
Tom Adaba was the first Director-General of the National Broadcasting Commission (NBC), Lagos, between 1992-2003. He also served as Chairman, Trini Communications; Producer, Director, Presenter of many television programmes, Teacher in-Service Education Programme, Ahmadu Bello University, Zaria for the 10 northern states of Nigeria, 1974; Station Manager, Advanced Teacher's College, Kano, 1972-74.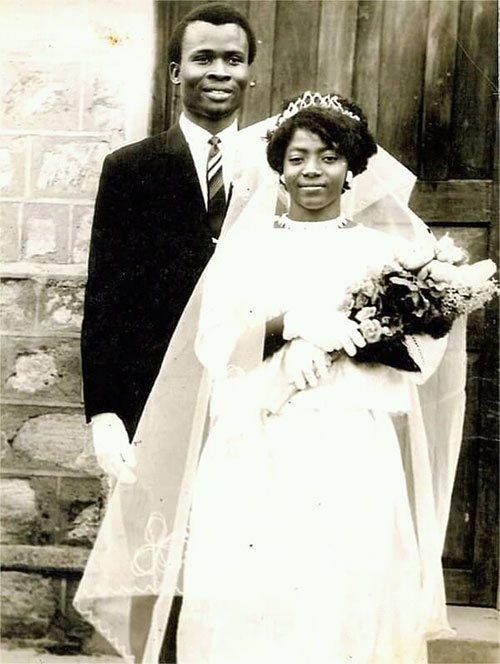 Adaba has lived for over 53 years with Mrs. Theresa Aaze Adaba, a woman he married on December 26, 1966. Their marriage is blessed with children. Tom, who left active service in 1989 and has lived a quiet life as a retiree since then, is one of the greatest blessings to broadcast journalism.