CEEDEE Music World presented Elnana Afrika to the world by unveiling her new work: "Grateful" produced by the company. The event which took place at Tunde Odulade Art Gallery, Bodija, Ibadan was attended by dignitaries such as Dr. (Amb.) Yemi Farounbi, Prince Tunde Odunlade, Don-T, Barrister Ara, Prof. Akoroda, the media, to mention few.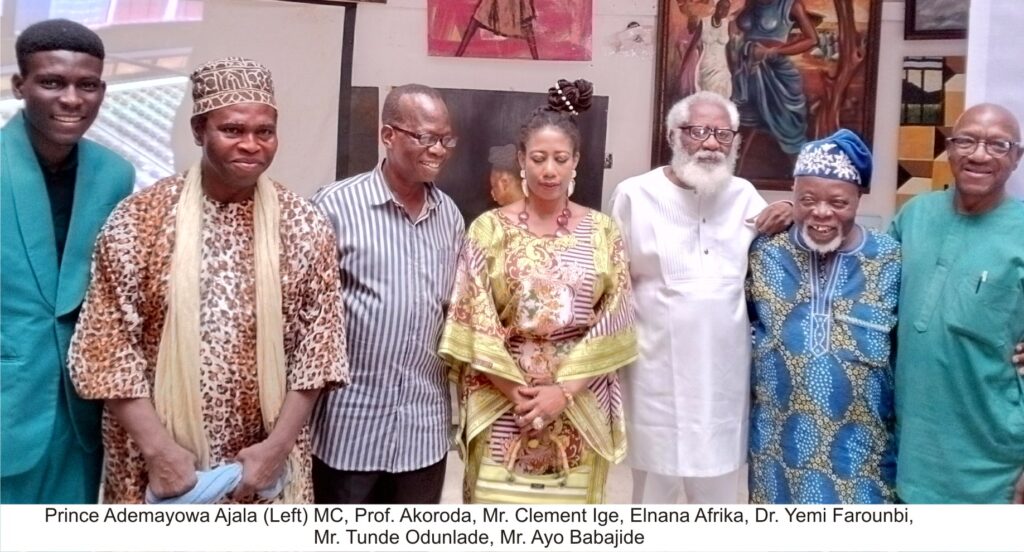 Elfreda Moradeyo, popularly known as Elnana Afrika, is one of the Nigerian female musicians, who was born and breed in the north, and has projected Nigeria positively to the world with her brand. The CEEDEE Music World artiste is multitalented; she sings, drums, acts, dances and sews her own clothes with needle and thread. Elnana's father was from Ile-Ife, Osun State, while her mother was from Kogi State. Elnana Afrika speaks Hausa fluently than Yoruba because she grew up in the north. Apart from speaking Yoruba at home while growing up, the Hausa language dominates. Elnana, who loves the Igbo, learned Igbo language from her Igbo friends. She also speaks French and has a little understanding of the Ghanaian language because she lived there.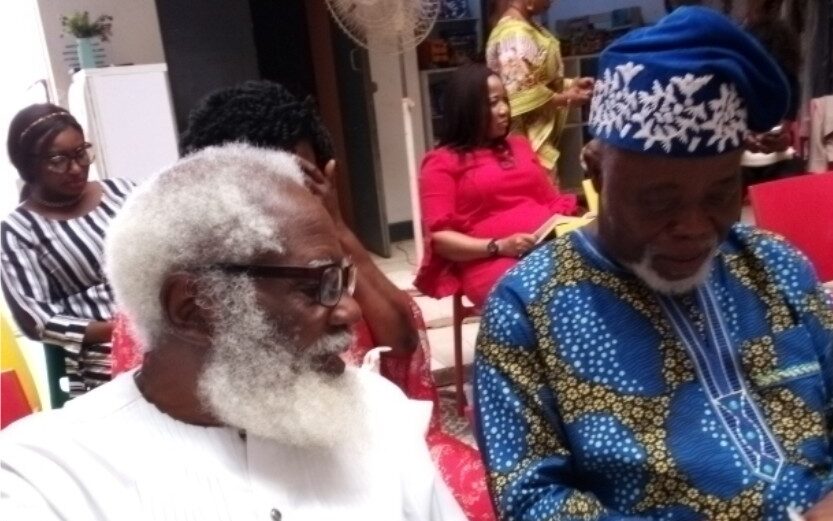 Dr. (Amb.) Yemi farounbi in his speech said "The current Ooni of Ife is from Ologbenla family and Elnana is also from Ologbenla family but she is Elnana Afrika. I wonder why in Nigeria she chooses to be Elnana Afrika. Nigeria is very key to Africa. As we speak, Nigeria makes 20percent of the population of the whole of Africa and also, it has 47percent of the gross domestic product of entire Africa. So, there is nobody to stand up from Nigeria and say that 'I am representing Africa' but Elnana has chosen to represent all of us in Africa.
"I love music and my brother, Clement Ige, also loves music. When it comes to music, we are two of a type; I promote it, he promotes better. I know great artistes all over, people only think of KSA and I laugh because I know too many artistes that he has been involved in. Sometimes, when he gets involved, I get involved. He invited me to meet with Moradeyo 'Elnana' and we started talking about this project and I found in her a complete artiste. Many a musician today don't have message but this music has message. We need to bring ourselves back and one of the instruments to bring ourselves back is music and one of the artistes that will help us in achieving this is Elnana Afrika".
While acknowledging the enthusiasm of the speeches at the event, Elnana said "First of all, I will say I'm grateful to God for the journey because it has been a long journey; it's not an easy journey.
"Everybody in my family is artistic; my grandfather, father and siblings, we grew up listening to people like King Sunny Ade, Commander Ebenezer Obey, to mention few. I actually started by modeling for paintings for Olu Ajayi and Dafe Soho.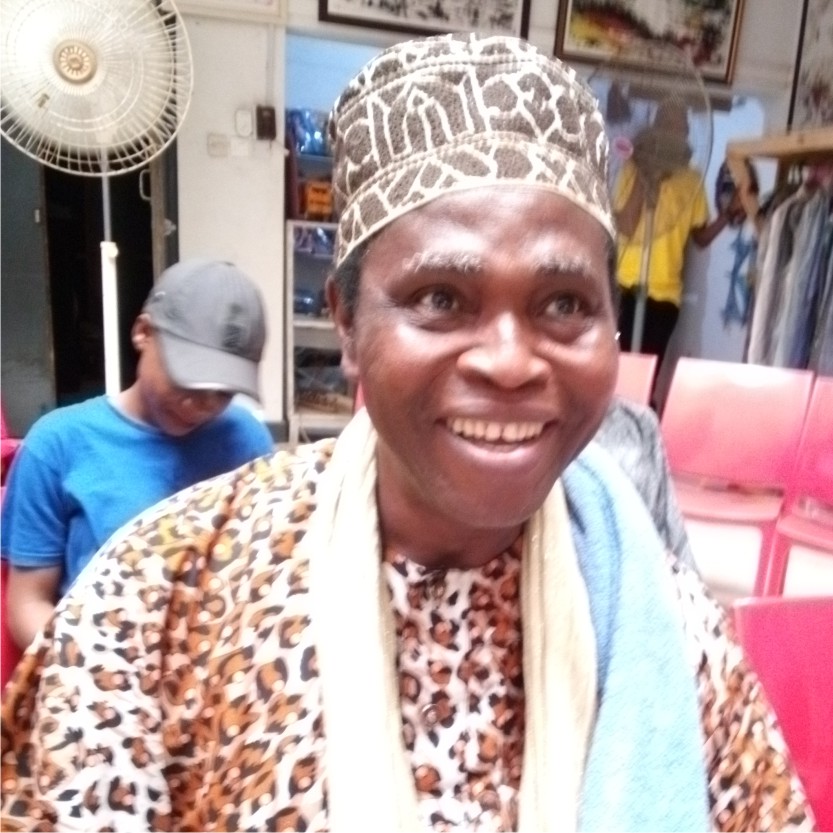 "I've been in many festivals, back in those days, I was among the young people who was promoting Nigeria and Africa music through Minaj Broadcast International. When they invite us for parties, we play Nigeria music and they reject us requesting for Jamaican music. I've been in the game, I've been rejected in a universal concert, I've met people who said they wanted to produce me and give me luxurious things. I said to myself: 'Will I be happy with these?' while meditating, I heard a voice that says 'the blessings of the Lord maketh rich and add no sorrow'. After helping many people to build, they use us and dump us and then I thought to myself 'how I do it better?' then I decided to start giving what I know to people and that's how I started teaching children music, particularly how to drum, the orphanages specifically.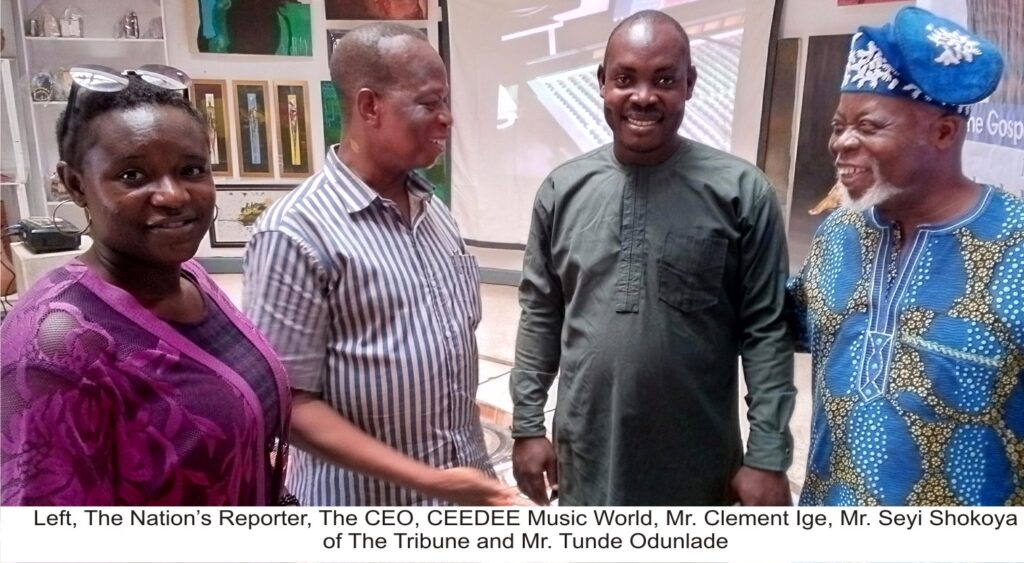 "On the 12th of April, 2022, which was my birthday, I told my uncle, Mr. Banji who I met in church through his wife that I wanted to open a drumming gallery because I drum, so he told me I have somebody around which is Prince Tunde Odunlade. When I and the prince met, we discovered that we were both from Ile-Ife, so I call him 'Dad'. After a while of meeting with Prince Tunde Odunalde, I said to him that I need someone who can manage me and take me to the next level. I need someone who has been there; he said to me 'I know someone whose name is Clement Ige'. We met with Mr. Clement Ige and do the necessary introduction. Mr. Clement Ige told me that he can never do anything for me except Dr. (Amb.) Yemi Farounbi endorses it. After we met with Dr. (Amb.) Yemi Farounbi, we started the journey and finally, 'Grateful' is here.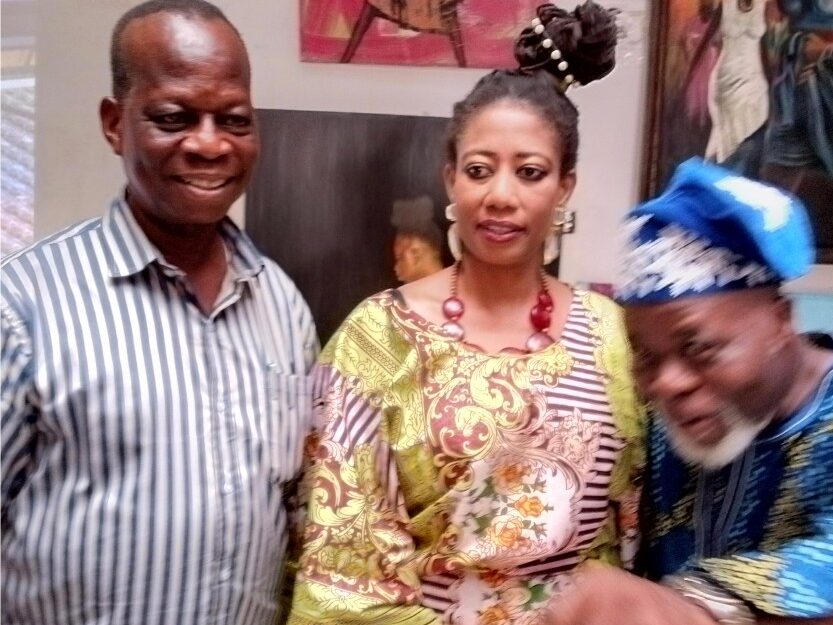 "I want to say thanks to Dad, Dr. (Amb.) Yemi Farounbi, Mr. Clement Ige and Mr. Ayo Babajide. When you think of the good things that the Lord has done to you, you need to be grateful. I use to say that the bad comes to the good; don't always expect good, though, and don't see bad. Well in this life, bad things will come but even when the bad things are happening, you have to be grateful".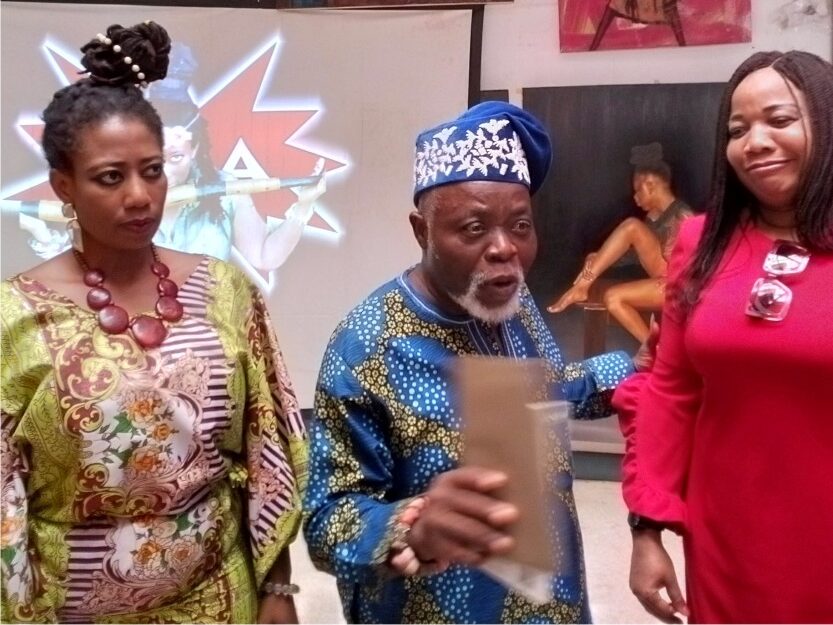 The music is available for download on digital platforms such as sportify, youtube music, boomplay, itune, amazon music, soundcloud etc.