Ebenezer Obey
Nigeria's frontline juju music maestro, Chief Commander Ebenezer Obey described the establishment of the WNTV by the late Chief Obafemi Awolowo, 61 years ago, as the turning point for Nigeria's entertainment industry.
"It was the best thing that happened in that decade" he said in an exclusive interview with 'Broadcasters Int. Magazine' during the week.
"I was 18 years old that year, now I will be celebrating 79 soon, so I know the whole thing, the feelings of the people, the turn-around in the socio-economic life of the immediate environment, particularly Lagos and Ibadan and Nigeria generally".
"I can say that with the spiral effect, Nigeria's turn-around began with WNTV, the first in Africa", Ebenezer Obey said.
Coincidentally, WNTV, which later became part of NTA, clocked 61 years this month.
"The late Chief Obafemi Awolowo was a great man of vision. He recorded many firsts in projects, but WNTV was outstanding. It was even the television that became the vessel to project other notable projects he established", Obey said.
"For many of us who were pioneers in music, myself, King Sunny Ade, Victor Uwaifo, Bala Milla and others, we all came from Lagos and other locations to Ibadan which was the Jerusalem of music promotion because of WNTV", he said, adding that he was particularly happy that the TV station contributed immensely to his success as a musician of global status.
"The entertainment industry hit instant success when the station came alive and if you were not there, you were not really a success. I was one of the pioneers lifted up by the station".
Broadcast management expert, Dr. Yemi Farounbi, said in a piece that the physical process for the establishment of WNTV started when 'Chief Anthony Enahoro as the Regional Minister for Information, Home and Mid-West Affairs went on overseas visit and came in contact with television. On his return home, he submitted a report which Chief Obafemi Awolowo as premier accepted.
"By the middle of 1959, the building of Television House to accommodate the offices and studio complex at Agodi, Ibadan had started".
According to Chief Ebenezer Obey who was born on April 3, 1942; 'the whole of South-West and Mid-West went into celebration when WNTV took off.
Commander Obey, who holds a honorary professorship from the Olabisi Onabanjo University, Ogun State and other numerous awards from home and abroad, wanted to become a musician very early in his life against the wishes of his parents, particularly his mother.
"They wanted a son who would be well educated, who would go to London and come back riding a car. But, certainly they did not want a musician".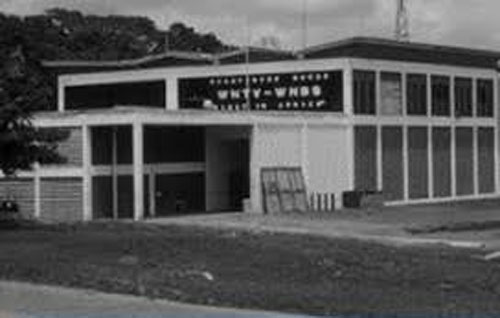 Determined, Ebenezer Obey later went into music, and became one of the early features on WNTV along other top stars like Victor Uwaifor, King Sunny Ade and others.
"Yes, I grew up with the television and it actually contributed immensely to my success".
"If you wanted to make it as a star, the TV was the platform. We all travelled from all over Nigeria to Ibadan to feature in the TV's exciting programmes", the Commander said.
As said earlier, Ebenezer Obey was born precisely on the 3rd of April, 1942 at Massey Street Hospital, Lagos, into the family of late Chief Nathaniel Olasewo Fabiyi, an accomplished carpenter at Idogo town who hailed from Keesi quarters of Abeokuta, and late Mrs. Abigail Oyindamola Fabiyi, a cloth merchant at Idogo, who hailed from Lupooye family of Owu also in Abeokuta. He was named Ebenezer Remilekun Olasupo Aremu Fabiyi – names thoughtfully and inferentially given.
He started his formal education at Methodist Primary School, Idogo and later moved to Odoye Elementary School, Mushin, Lagos to complete his primary education. Thereafter, he was enrolled at the Methodist Secondary Modern School, Asero, Abeokuta, to further his education. After the completion of his schooling at Abeokuta in 1958, he moved to Lagos in search of livelihood. His legendary musical feat started at Idogo.
As a young boy, he would compose short songs while on errands or while engaged in domestic activities. He was very much involved with the local social and musical groups at Idogo which included the Boys and Girls Club, Ifelodun Mambo Orchestra and of course the Royal Mambo Orchestra which he pioneered. At school in Idogo, Mushin and Abeokuta, he was a musical young star. Again, the name 'Obey' – was also given to him at Idogo by his schoolmates. 'Everything started at Idogo'. Obey himself said.
On getting to Lagos, he started a new life with odd jobs as a vendor, labourer and so on. He worked as a clerical assistant as well. On the ticket of fate, he came across two gentlemen – musicians by the names of Bamgbose and Akinbomi Savage who hired him for their band. Through them, he came across Faitai Rolling Dollars. Obey and Fatai became very close. When Fatai decided to start his own band, it was natural for Obey to be part of it. So they started Niger Rhythm Brothers, a five-member band in which Obey was the second in command (captain) and the composer. After five years of working with Fatai, Obey formed his own group, the International Brothers and this became a milestone in his journey to stardom.
And when it was time to marry, Obey met a well-behaved and decent young lady by the name of Juliana Olaide right in his 'face me I face you' house at Amu Street, Mushin. The relationship grew deeper and they tied it up in holy matrimony in 1963. The union is blessed with children, grandchildren and great grandchildren today.
As a determined young man, Obey approached Decca West Africa Ltd., a Record Company to solicit for a recording contract and this was initially not yielding any favourable response. But with an unprecedented favour from the then MD of Decca, Mr. C.K Cress, Obey was able to secure a recording contract which came out with single hits such as "Ewa wo ohun oju mi ri", "Oloomi", "Palongo" and so on. These brought him to limelight and his records travelled all over the country and beyond. Everyone knew that a new musician was in town.
Obey became very successful, he sold more records than anyone before him and perhaps made more money than all. While he was waxing bigger in fame and stardom, he started sensing a divine call of God in the innermost recess of his heart. To 'appease' the burden of this call, he got involved in various evangelistic works, he built churches, he sponsored missionary works and much more, but with specific messages delivered to him from God by great men and women of God, coupled with his personal experiences, it became obvious that the Lord wanted him personally in his vineyard. In obedience to the call, he willfully yielded himself and was ordained into the work of ministry in 1992 by late Archbishop Benson Idahosa, during his 50th birthday celebration. We can say that God has blessed Obey in every way and he has lived a fulfilled and great life as a man favoured by God and men. However, he never had it all smooth. He had rough edges, tough and dark moments. In all Obey recorded success as a musician, so also he became a successful Evangelist and Pastor to the glory of God. Ebenezer Obey Evangelistic Ministries became a big ministry with the church arm of the ministry, Decross Gospel Mission, growing in leaps and bounds with many branches all over, apart from great outreaches, crusades and praise meetings being conducted in and out of the country.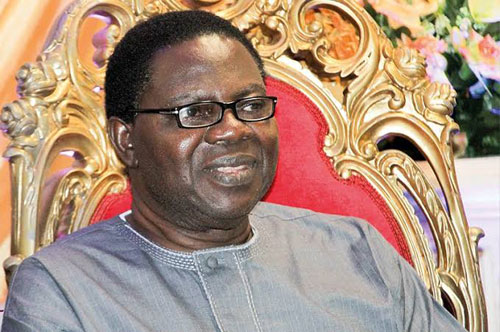 Obey has received so many awards which include Most Distinguished Citizen (Ogun State Government), Africa's Best Performer (Canada), Evergreen Award (Nigeria Music Award), Member of the Federal Republic (Federal Government of Nigeria), Justice of Peace (Ogun State Government) and so on. As an accomplished businessman and entrepreneur, he has established a number of companies and he has been in the leadership and on boards of many organized professional and regulatory bodies, including the Nigeria Copyright Commission (NCC) and the Copyright Society of Nigeria (COSON) Ltd / GTE.
Now a Professor Emeritus of the Olabisi Onabanjo University, Ago-Iwoye and a fulfilled septuagenarian, Obey is spending the rest of his life in the service of God and humanity. He is still very much involved in Evangelistic works and In conclusion, we celebrate a living legend who turned 78 by April 3rd, 2020 and we thank God for a true African, a human dynamo, a man that has left an imprint and Impression on the sand of time, a statesman, a respected clergyman, a foremost musician, a family man, a classical model, a beloved of the Lord, Evangelist (Prof.) Ebenezer Obey-Fabiyi (MFR), JP.
At his 75th Birthday in 2017, Evangelist Obey shared his burning desire, vision and readiness to give back to the society through youth empowerment initiative that will impact music and skill acquisition to the teeming youths which constitute the greater percentage of Nigeria's population and others who desire music training and acquisition of skills to equip them to be responsible citizens of our great country Nigeria. Hence, the birth of Ebenezer Obey Music Foundation on April 3, 2017 at the birthday anniversary reception witnessed by distinguished elder statesmen, government functionaries, royal fathers and captain of industry from across the country.
Today, this foundation has not only birthed many scholarship awards to indigent students of music in tertiary institutions, it has also established its own Music & Life Skills Institute as well as an Audio Engineering School with full-fledged recording studios while a 350 seater ICT/IT Centre is under construction to further assist our teeming youths.
[metaslider id="2712″]