COVERING ASO VILLA NOT A TEA PARTY
—–Ex – NTA Director, Sola Atere, Speaks………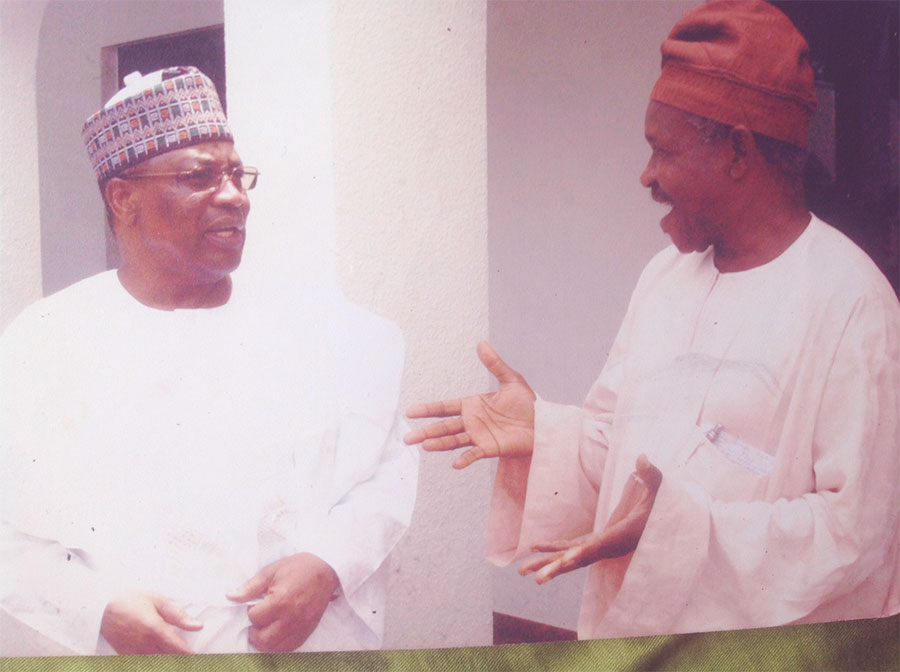 Who Can We Say Sola Atere is? 
I'm a quiet, humble, unassuming but determined and excellence and knowledge-driven personality. My philosophy is that nothing is impossible (with God) if you put your mind to it. I also believe that whatever success I might have achieved in life some people have probably achieved it or even more, and some others coming behind will also do so.
I was born 63 years ago by parents who valued education and also imbued discipline and other positive virtues in their children. I attended Christ's School, Ado-Ekiti for my O-Levels and later Government College Ibadan for my HSC (A-Levels). I hold a Certificate in News Reporting from the Nigerian Institute of Journalism, Diploma in Mass Communication from the University of Lagos (Best Graduating Student and Daily Times Prize Awardee) as well as an LLB degree from the University of Abuja. I'm equally a member of the Nigeria Guild of Editors (NGE), Nigerian Union of Journalists, Nigerian Institute of Management-NIM (Chartered) and a Fellow of the Institute of Corporate Administrators of Nigeria.
I have traveled to several countries in the five continents (some many times over) in the course of my job as a State House Correspondent in the early and middle parts of my career. Ipso facto, I have covered virtually all the major summits or conferences in the world- United Nations General Assembly, UN Security Council meeting, Non-Aligned Movement, Commonwealth Summit, World Economic Forum, G7+Russia, G20, G77+China, D8, OAU/AU, NEPAD and ECOWAS.
You have really traversed the Broadcasting world in a way. You were noted to be the longest State House Correspondent in recent times in the history of NTA before your recall to higher duties. Kindly share your experience, relating various professional challenges along this line.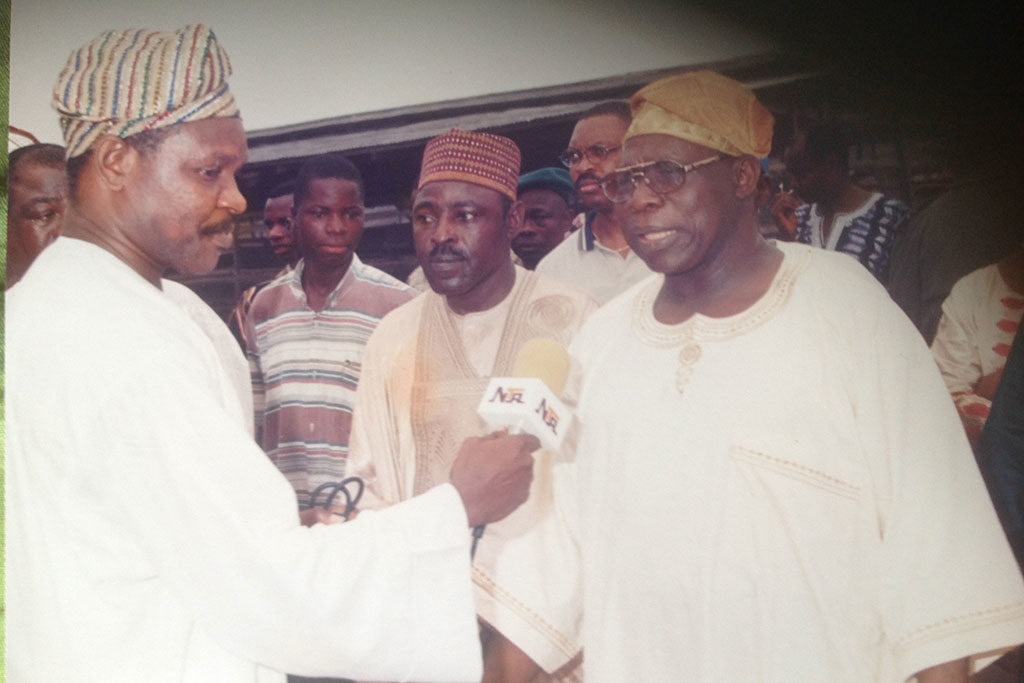 BROADCASTING CAREER: I first tried to enter the broadcasting industry in the late 1975 through the wave-making WNBS in Ibadan. I actually scaled through the rigorous two auditioning processes conducted for about 100 of us applicants leaving 10 of us for the final stage. The move was aborted eventually due to the creation of Ondo State early 1976 which necessitated my civil servant parents relocating from Ibadan.  I later considered joining the Nigerian Air Force as a potential pilot, but certain intervening variables changed my plans and I decided to further my education through another means. Broadcasting beckoned again at some point and I decided to join the Ondo State Radio Corporation (OSRC) as a part-time presenter reading the major bulletins with the likes of the late Bamikole Akinlami, Funmi Ibiyemi, 'Jaiye Kuye, Remi Ogunsakin, Tola Funmilayo, the late Abbas Akinwande and Kayode Atoki.  I also took up the presentation of the weekly 15-minute Schools' Broadcast produced by the state's Ministry of Education.
My full-time sojourn in broadcasting started in January 1981 when the General Manager of the then NTV Akure, the precursor of NTA Akure, Mr. Ayo Bedu, a veteran journalist who came from OSRC encouraged me to join the station as a junior editor in the News and Current Affairs department. Interestingly, he created a 30-minute investigative current affairs programme on my resumption day and challenged me to produce it for transmission later at 8pm. I devised an ingenious way to meet the deadline by drawing on what is referred to in television parlance as 'as-live' presentation technique with less scripting. I later became a major newscaster with the likes of Lanre Dada (ex-WNBS staff), Sonny Agbontaen and Biola During. I combined it with other jobs including anchoring of the current affairs discussion programme while also starting the Sports Desk as producer/presenter (I used to run live commentaries via the mini-OB (Outside Broadcast) Van on different sports back then). I also became the face of NTA Akure on the Network News due to a policy introduced to accommodate reports from state stations then. One of my Managers News, Bankole Laotan, an ace reporter himself used to give me what I would term as unparalleled commendation letters regularly in appreciation of my contributions. I did little of reportorial jobs then except on special occasions such as the visits of Heads of State, Independence Anniversaries etc., because my hands were full with other duties including news production. In fact, throughout my first five and a half years of service I was not allowed to go on annual leave until in September 1986 when I was granted a two-week leave.
Providentially, it was at the tail-end of the leave that I received a letter transferring me to the newly-created Ibadan Bureau of the NTA News headquarters. It was one of the five bureaus created, equipped and funded by the then NTA's Director of News, the late veteran Mallam Yaya Abubakar to accelerate and accommodate grassroots reports on Network News. I was, therefore, turned into a full-fledged reporter. We used to travel a lot then as we had to cover the Old Oyo State (including the present day Osun State), Ondo (with the present Ekiti), Ogun, Bendel (with the present Delta) and Kwara (with parts of the present Kogi). It was while I was covering the hazardous Toxic Waste dumped near the residence of the late Chief Nana in Koko, now in Delta State that I was again redeployed in July 1988 to cover Nigeria's seat of Power, Dodan Barracks. I therefore became the head of the State House Desk by virtue of being assigned to cover the activities of the then military President, General Ibrahim Badamasi Babangida.
I had experienced some hazards on the job before such as when, as a young NTA Akure reporter I had to travel by flying boat for one hour and back to cover a boat mishap at a riverine point called 'Aiyelala Junction' at which many traders and other passengers and goods were drowned en-route Lagos by sea. However, one of my greatest hazards as a journalist was having to go to Dodan Barracks on the morning of April 22, 1990 during the Orkar's coup with my senior cameraman while the loyal troops and the dissidents were still engaged in cross firing.
Another notable hazard occurred in September 2000 in New York when I had to board a 'Yellow Cab' to rush to the hired studio to edit and pipe my report on the United Nations General Assembly to NTA studio in Nigeria. The cab driver, who identified himself as a Senegalese with a Masters degree was at some point stopped by a barking police Officer who was already putting his hand on his pistol holster, for traffic breach. He was eventually left off the hook after pleadings because it was a mere inappropriate jumping of lanes. I was super scared!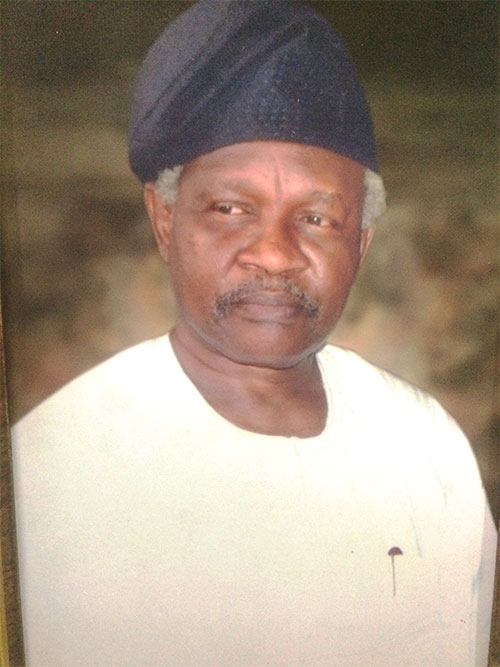 I veered off briefly from reportorial job when, after winning an election among State House Correspondents which IBB insisted must be conducted democratically, I got appointed in January 1993 as the Press Secretary to the Chairman, Transitional Council and later Head of the Interim National Government, Chief Ernest Shonekan. I returned to NTA after the assignment to head the National Desk and later the Political Desk.
I was again deployed in 1999 to the State House Desk where I served throughout the eight-year tenure of President Olusegun Obasanjo and the first two weeks of the late President Umaru Yar'adua's tenure.
Covering the seat of power is not a tea party! It is both exerting and challenging. It demands a high sense of responsibility, integrity, commitment, ability to withstand immense pressure, knowledge and courage. You are expected to be on standby 24 hours and the skipping of meals or irregular eating habit should not be strange to you. I used to eat one meal in a day usually in the evenings after completing my job for the most part of my tenure because when you finish covering assignments you have to embark on the production aspect of your reports to meet deadlines while others who are non-journalists may be relaxing. Also, you are saddled with a huge responsibility because you are as well responsible to the president as to the entire nation because whatever the president does or omits to do will have great impact on the people and the country. Of course, you can imagine the tension one goes through in recording presidential broadcasts, editing and transmitting it to the whole world! These are technical operations which you can only hand over to God while they lasted because a disruption could prima facie be termed a sabotage! One will naturally heave a sigh of relief at the end of such broadcasts regarded as Grade 'A' by the National Broadcasting Commission and by extension, every broadcasting station. I went through the tension for the over fifteen years that I served in the State House.
You rose to the post of Director of News and Acting DG of NTA, what did it take to get the public interested in what you were dishing out while not fiddling with the confidence reposed in you as a top officer of an organ of the federal government?
I eventually rose to the peak of my career when I was appointed to a tenured position of Executive Director News by the then President Goodluck Jonathan in May 2014. I also acted for about one week as the Director General of NTA at the early stage of the President Muhammadu Buhari administration when the incumbent was removed in February 2016. I left the NTA with my colleagues, the other Executive Directors in March 2017, when a new Board of Management/Board of Directors was appointed.
While at the helms in the News Directorate we (News Directorate Management) vigorously strove to balance the interest of the government with the right of the people to know and be heard also. My legal background helped a lot as we tried to maintain objectivity, fairness accuracy and balance in our programmes. We never shied away from bring divergent views on our platforms insofar as such views are deemed to be beneficial to the nation.
Censorship has many faces in a democracy Self, Public, Government etc. Which one was the real burden to NTA generally with experience from your tenure?
From my experience, the government has been more concerned about projecting its policies and programmes more vigorously (if possible, dominate the air-waves) possibly in trying to prove its commitment to the people's welfare than in trying to stop opposing views. This may be because of the perception that the government won't get enough space in the private media outlets. That's why I talked about ensuring a delicate balance between the interest of government and the right of the people to know and be heard. The truth is, if you overly project the interest of the government and you neglect that of the people you will end up being uncompetitive and a great disservice to the government itself. This is because the people will switch off from your channel thus making the government to be talking to itself without a feedback mechanism. This is antithetical to the principle of communication. You will equally lose advertising revenues to boot.
In general assessment, NTA was a trail blazer in terms of quality broadcast journalism. Can you relate the current standard with the in-house setting of NTA when you joined the place?
One thing you couldn't take away from NTA was the uncompromising drive for excellence in professional skills. As a leader, I tried to defend my staff in a reasonably justifiable way while also believing that a leader has failed if his subordinates fail. We therefore provided guidance within reasonable limits by imparting valuable knowledge and skills to the staff across the country to put them in a more competitive position. In view of this, we embarked on periodic professional trainings both in-house and via the NTA Television College in Jos. Of course meetings such as that of Editorial, Reportorial etc., beside being post-mortem in nature also served as training platforms. These went a long way to gain their support in every plan that we initiated and also instilled confidence in them while at the same time, reawakening their creativity, passion and commitment on the job. Probably, it is this track-record of maintaining professional competitiveness that explained why NTA staff served as foundation staff for a number of competing television stations today. It was this training also that accounted for my long, unblemished tenure in covering the seat of power.
Having said that, one cannot but comment on the general deterioration of standards in the broadcasting industry today. Our generation and those before us were driven by passion and commitment for the job rather than the pay packet. The same may not probably be the case today, unfortunately. Except for a few mostly first-generation radio and television stations professional output especially by presenters (now celebrated as On-Air Personalities) are not too encouraging. The reasons for these are not far-fetched- the proliferation of stations without a pool of adequate and trained manpower; lack of passion as the scarcity of job opportunities only forced people to take up any available job; absence or insufficient on-the-job training and supervision caused by insufficient skilled manpower ab initio; deplorable remuneration; insufficient funds to run the stations in the face of expensive equipment required etc.
The NTA has as one of its maxims "The Biggest Africa Network". How far are we correct with this considering the media outlets of other countries, like Ghana and other desperate, upcoming ones?
NTA remains the largest African television network because of its transmission power and huge infrastructural base considering the fact that it has stations in all the state capitals in addition to community stations in these states. Even before the advent of digital television in Nigeria NTA signals were being received in virtually all the Nigerian missions across the world (note that I have been to these missions in all the five continents). The digital technology has only diversified the reach of the station's signals the more.