Kindly give a good background of who Ademola Afolabi is?
I was born Tuesday, 2nd January, 1951 at a village called Adausina in the Western Territory of the then Gold Coast, now Ghana. My father, Pa Joseph Opaleke Afolabi was a cocoa plantation owner while my mother, Madam Mariam Afolabi was a prosperous trader. I was christened Thomas Ademola Abiodun Afolabi. Being born on a Tuesday I was given the name KOBENA, in conformity with the tradition of the Twi people of Ghana, who have names denoting the day of the week a child was born. Such names include Kwame, Kwaku, Kofi, Kodjo etc.
Because of my size and intellect, I started primary school at age four, i.e 1955 and I was always coming first in my class. However, an uncle of mine came from Nigeria in 1958 and convinced my father that he should release me and my half-brother to him so that we could come to Nigeria to continue our education and get accustomed to our roots. My father agreed, so the two of us were brought to Nigeria and enrolled at Salvation Army Primary School, 'Nalende, Ibadan in September 1958. While there, we were fondly called "Ghana Boys" by the staff and students because of our spoken English, our intonation and intelligence. After completion of the primary school education programme with grade "A", I went back to Ghana for my secondary school education which I could not complete due to break in transmission. I had to prepare myself and sat for the London GCE Ordinary Level and Advanced Level examinations as an external candidate in Nigeria. To the glory of God, I made my papers.
I was trained as a Mass Communicator by the London School of Journalism, London and the Egyptian Radio and TV Institute, Cairo, Egypt. I hold a Diploma in Journalism and Higher Diploma in Mass Communication. I benefited from various international training programmes from the BBC, VOA, The United States Information Service, (USIS). I also attended various in-service programmes at the Federal Radio Corporation of Nigeria, FRCN Training School at Sogunle, Lagos such as Intermediate Journalism, Editors Workshop etc.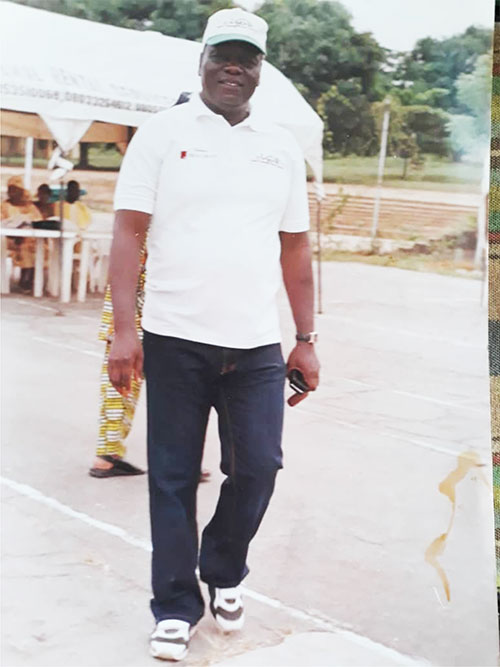 I went through the Advanced Management Course (AMC) of the Administrative Staff College of Nigeria, ASCON, Badagry in 2003 as well as a certificate course in "Public Opinion Poll and Social Information Survey" at the University of Ibadan. Right from my childhood, I have been an avid listener to Radio News and programmes, as well as a consummate consumer of Newspaper and Magazines servings. I enjoyed listening to BBC, VOA, Radio Nigeria, Ghana Broadcasting Corporation, Radio Cairo, Radio Israel etc. As for Newspapers, I read any Nigerian paper I can lay hands on and international journals like Time Magazine, News Week, Ebony Magazine, Readers Digest, The Psychologist and many others when those publications were readily available in the country.
It was therefore no accident that I entered journalism in June 1970 as a Correspondent with the popular and highly revered Daily Times of Nigeria. My choice of Daily Times was influenced by my elder brother, Mr Emmanuel Funsho Afolabi who was a Senior Reporter with the paper. My first place of posting was Ogbomoso where I covered activities leading to the enthronement of a new Soun to replace the late king who was brutally murdered during the Agbekoya riots of the preceding year. The Baale of the Aburumaku Ruling House emerged the choice of the family and was crowned Soun of Ogbomoso. It was after his death after a short period on the throne that the ruling house of the present Soun, Oba Jimoh Oyewumi Ajagungbade, nominated him to occupy the stool and the highly successful and charismatic businessman ascended the throne. I paid particular attention to the coverage of developmental projects and sports for which the Ogbomoso indigenes have passion, especially their club, "the Ogbomoso Vipers."
From Ogbomoso, I was transferred to Ondo in 1972 to take over from Pa Bayo Ogunnaike in the coverage of Ondo Province. One spectacular event I will like to recollect occurred at the Adeyemi College of Education, Ondo (now a University). I am a strong advocate of "it is not yet over until it is all over." I also believe and practiced getting to any assignment before time to nose for valuable information that can embellish my report/story.
On this day early in 1973, the then Federal Commissioner for Education, Chief A.Y. Eke came to the College to present an address on the upcoming adoption of 6-3-3-4 system of education in Nigeria and the role teachers were expected to play in the implementation. As he was about to start the address, the Press Secretary on his entourage distributed copies to the Media, which was not out of place. Immediately on receiving the address, my colleagues left the venue to start the tortuous ordeal of filing their reports through the analogue telephone system operational at that time to their different HQs. However, I stayed back to cover till the end. Halfway through the voluminous address Chief Eke slumped and had to be rushed to a medical facility. I went with the team to confirm that the Commissioner was resuscitated. I then filed a story to Daily Times reporting how he fainted but was revived because of quick medical intervention. I then reviewed what was in the address i.e. 6-3-3-4 system of education. The story made the front page of the Daily Times; I was given by line and a letter of commendation. The point being made is that a Journalist should be very alert and be on top of his assignment. Don't rush from the venue, especially now that with advances in telecommunication you can get your stories across in a jiffy.
By May 1974, I was transferred to Ile-Ife. I fell in love with University of Ife, now Obafemi Awolowo University because of the scenic campus, the aesthetically pleasing buildings and perfect sense of coordination. For most of my brief months stay at Ile-Ife, I was always on the campus covering international conferences, doing investigative reports and highlighting Students' Union activities. There were also many reports done on positive activities in the town such that there was hardly any day you opened the Daily Times that you wouldn't find one or two reports on Ile-Ife, even it would be under the News in Brief Column. The late Oni of Ife, Oba Adesoji Aderemi took note of my reports on Ile-Ife and sent a message that I should see him in the palace. When I appeared before His Royal Majesty, he verbally commended me for the good job I was doing in projecting Ile-Ife, the cradle of civilization, and gave me cash gift and wine.
You rose through the Radio Nigeria Structure to retire as National Director of News. Can you take us to the professional outlook then, relating it to what you think is obtainable now?
It was while at Ile-Ife that I applied to the then Nigerian Broadcasting Corporation (NBC) now Federal Radio Corporation of Nigeria FRCN. The first thing that impressed me about the organization was that I received letter inviting me for an interview for appointment only five days after submission. On the appointed day, I got to the Broadcasting House, Ibadan to discover that 12 candidates were shortlisted. The interview was very rigorous including simulation of a Reporter interviewing a Minister on germane issues, written test on Current Affairs and meeting the Board for an oral interview. The interview was one of the toughest I have ever gone through and was headed by the legendary Isola Folorunso of "It's a goal" fame. Pa Isola Folorunso was the Controller West and his team included Mr. S.K. Oluseye, the State Editor and other Management Staff.
My being a Radio buff helped me a lot as they were surprised that I knew so much about the station, its hours of broadcast, the News periods, popular programmes and so on. I was successful and was offered appointment as a Reporter. On resumption, I was shocked to learn that I came first and got the job. 12 candidates were interviewed for just one vacancy to get the best! To God be the glory! The lesson here is always do a comprehensive research on individuals or organisations you are going to encounter.
All along, I have been a Reporter. Radio Nigeria gave me the opportunity to explore other aspects of Mass Communication like Editing, producing Current Affairs programmes, writing incisive News Analysis on Contemporary issues and Breaking News.
By the reception I received from the Management team on my resumption day, I know a lot was expected of me. I did not disappoint because I received my first letter of commendation from the Corporation just one week into employment. My maxim is "Be Prepared" and I have a passion that keeps me going to achieve my set goal.
I gave my best in the service of the Corporation and this paid off as I rose to the level of Deputy Director News (Ibadan National Station). Judging by the love and passion one had for the job and the sacrifice made, including being technically on duty even while the duty roster said you were off duty, one could safely say there are lots of misfits in the profession now, people who are mercantile journalists and opportunists just out to grab something without looking at the consequences of their action on the people and the society at large. This is happening because the kind of grill we went through before employment had been consigned to the dustbin of history. Today, the Politicians and top level civil servants influence or determine recruitment in many instances. The result is dumping carefree people who do not understand the role of the media in national development to fill spaces and praise sing them to catastrophe.
With the advent of social media and internet, the problem of the traditional media has been compounded. Today anybody can sit anywhere and conjure or concoct stories and put on social media which will go viral. Many of the misleading reports do not contain facts but the opinion of the writer which can do a lot of damage to national unity and economic development. That is why "FAKE NEWS" has suddenly entered the dictionary of the media. The right to impart information should be guarded seriously, to avoid catastrophe.
You covered the ECOMOG intervention, a kind of war, in Sergeant Doe's Liberia. This is one experience in a life time as a journalist. Historically, and for the benefit of practitioners of today, kindly give full details of your experience, including your view of Sergeant Doe.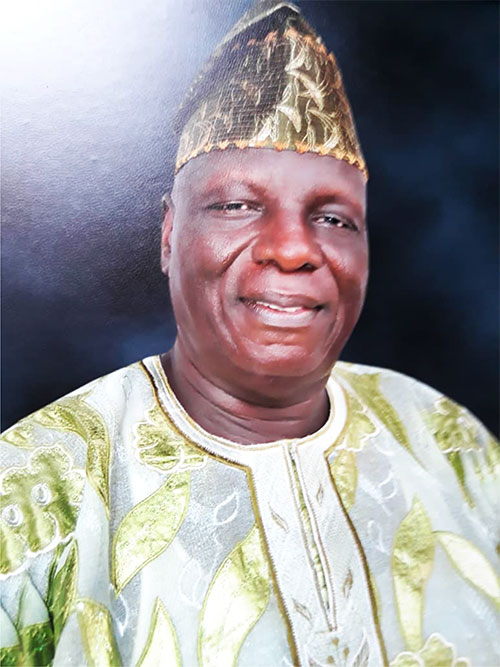 I got less than 24hours notice to join the group assembled by the FRCN, at the request of the Federal Government of Nigeria, to provide broadcasting services to the ECOWAS Peace Keeping Force, ECOMOG, in Liberia. The group consisted of 15 of us, including Journalists, Producers, Engineers and Technicians. The Charles Taylor group had knocked out all radio and television stations in Liberia leaving only its own radio KISS FM, which Liberians referred to as Kiss of Death. We went with a portable Short Wave (SW) transmitter of 10killowats mounted on a heavy duty truck with an in-built broadcast studio.
The experience was both challenging and scary. A number of times, the Charles Taylor group attempted to knock out our station, with surface to surface missile without success.
We were busy relaying News and programmes educating Liberians on the need to embrace peace, jaw jaw and not war war, so that the country could come back to normalcy. There were some Liberian Journalists working with us and some reported for duty with pistols tucked in their waist band. As the Head of News, I gave them an order that they should never report for duty with any weapon. At that time, guns were common place and you could find a 13 year old boy firing off a whole magazine of AK 47 rifle under the pretext of "warming the barrel" of the gun. I recollect that on Christmas Day, 25th December, 1990, we went to Church in a classroom on the ECOMOG base designed for that purpose. As we knelt down to take Holy Communion, two surface to surface missiles were fired at our Base but they missed target and landed in the sea.
We scurried out of the church into trenches that were water logged, because it was still raining in Monrovia by December.
We got ready and waited patiently for an attack by the rebels but none came. Invariably, an informant had tipped them that ECOMOG received supplies of arms and ammunition, including cluster bombs, days back.
While the war lasted, there was untold hardship in Liberia such that domestic animals, poultry and even lizards were nowhere to be found. I felt so sad for the vulnerable group, the women and children who roamed in fruitless search for food. I returned to Nigeria after five months duty tour in Liberia. The duty tour gave me the opportunity to fully appreciate peace and concord. However, I was appalled that while the civil war in Liberia, a colony of the United States raged, and ECOMOG made up of West African countries Nigeria, Ghana, Sierra Leone, Guinea, Senegal and others were trying to bring peace to that country, the United States Navy remained on the international waters kilometers away and did nothing to help that country. Instead the United States Embassy in Monrovia was highly fortified and occasionally American Serviceman would fly in helicopters around to survey the situation, while ECOMOG was bearing the brunt. The initiative of the Economic Community of West African States in intervening in Liberia and returning the country to democratic governance without help from the super powers is commendable.
President Samuel Doe should have taken necessary steps to stop the drift towards war in Liberia. The fact remained that he came into power as a Master Sergeant by overthrowing a legitimate government. I hold the view that the military in government will always be an aberration, because the command structure of the military will not work in a democracy.
What was the situation like when two Nigerian Journalists were killed?
My findings from Liberian journalists revealed that the two Nigerian journalists, Tunde Awotunsin and Krees Imodibe, that we lost in Liberia were among the scores of Nigerian taken away by the Charles Taylor group from the Nigerian Embassy at Sinkorarea, machine gunned, and the corpses pushed into a ditch beside the runway of the Spriggs Payne Aerodrome in Monrovia. The other side of the runway was filled with the skeletons of Ghanaians abducted from their embassy. Citizens of Nigeria and Ghana who sought refuge in their Embassy were targeted because the two countries provided troops and equipment to the ECOMOG Peace Keeping effort, which Charles Taylor felt was not in his interest. I gathered that Awotusin and Imodibe became victims because they ran out of funds to take them out of Liberia. An appeal to President Doe did not yield a reprieve because his troops were already over powered and encircled by the rebels so much that nothing was moving. Samuel Doe was later captured by the rebels who put him through a gruesome death by cutting off his genitals and watching him bleed to death in Monrovia.
In Liberia, you have two sets of citizens – the indigenous people known as "Bassa" and the descendants of the freed slaves from America known as the "Congo." Samuel Doe was a Bassa man and Charles Taylor a Congo man. Yeduo Johnson is a Bassa Man. He aligned with Charles Taylor initially but later parted ways with him to work with ECOMOG. "The love of liberty brought us here" emblazoned on the coat of Arms of Liberia is interpreted by the indigenous people as the love of liberty met us here. You can now understand the paradox!
It was a big relief when I landed in Lagos in January 1991 through the LST 1512 AMBE, the troop landing ship of the Nigeria Navy.
Can you describe the climax of your career, relating it to challenges?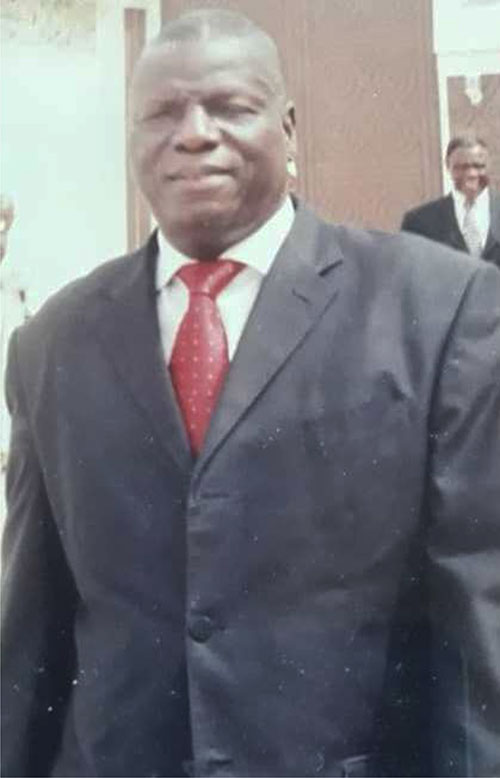 Upon the recommendation of the Executive Director, Ibadan National Station of FRCN, Princess Adebanke Ademola, I was transferred to Abuja Headquarters of FRCN to act as the Director News in February 2006.
The job was very challenging and energy-sapping, but because I am used to hard work and take cognizance of the words of one of my bosses, Engineer Olukunle Ajani that "the reward for hard work is more work" I coped very well. In the HQ News Directorate, I had over 50 Reporters and with about 200 others based in the National Stations of Enugu, Kaduna, Gwagwalada, Ibadan and Lagos reporting into Network News and programmes originating from Abuja HQ studios.
I went on a mission to make FRCN personnel "Make A Difference." In this wise, training programmes were initiated under the theme: "Getting It Right." The workshop was taken to all national stations and it brought substantial improvements to the coverage and reportorial skills of participants. I involved the FRCN Training School, now National Broadcast Academy in Lagos, and Resource persons in Mass Communication from the Universities and Polytechnics. The National census of 2006 was under my watch and we gave comprehensive coverage to it, assigning Reporters all over the states to report into a special programme packaged on air for the whole eight days of the exercise. Nigerians appreciated our handling of the exercise and the Director General, Mr. Ben Egbuna received a lot of letters commending us. I brought my experience to bear on the production of special reports which were very rich in content and educative. I am proud that under my leadership, News Directorate of FRCN won many Awards, both nationally and internationally.